This post presents the Best Video Players for Firestick, Fire TV, Android TV Box, PC, and Mac.
With plenty of video players available for download, it's a challenge to find a video player that meets cord-cutting requirements.
TROYPOINT has selected the best tools compatible with your devices including smartphones and tablets.
Take note that some of the video players in this list can be installed on a vast number of devices including the most popular streaming device, the Amazon Firestick.
If you have a jailbroken firestick, they may also work with almost all streaming apps available.
This post is categorized into the following sections:
The Best Video Player Features
Copyright Issues
List of the Best Video Players for Firestick, Fire TV, Android TV Box, PC and Mac
Frequently Asked Questions about Video Players for Firestick, Fire TV, Android TV Box, PC and Mac
The Best Video Player Features
TROYPOINT has come up with a list of the best video players based on the following criteria:
Compatibility with multiple devices
Easy download and access
Size (preferably lightweight)
Support for most video (and audio) file formats
Ease of use
Media synchronization
Basic playback, play/pause and seek features
Time display
Video quality and screen display (normal and full)
Volume control
Other extra features such as captions/subtitles, watermark, multilingual audio options, playlists, etc.
Copyright Issues
Copyright issues for movies and TV programs have been a persistent problem in the industry. Generally, all content that you purchase, rent, or borrow must be used for private viewing only.
WARNING!
Your online activity is actively tracked by your Internet Service Provider, app/addon devs, and government through your identifying IP address.
Stream anonymously by using IPVanish VPN.
IPVanish will encrypt your connection to the Internet and mask your IP address so you will remain 100% anonymous.
SAVE 65% FOR LIMITED TIME
IPVanish backs their service with a 30-day money back guarantee.
IPVanish allows you to use your account on unlimited Internet-connected devices
This means that you are highly discouraged to rip, reproduce, copy and distribute copyrighted videos from sources and also play them on your video player.
There are specific limits to fair use rights since it is, as its name implies, a right and not a privilege.
However, certain films and motion pictures have become a public domain for many different reasons.
Whether they were released without copyright notices, did not register with the Library of Congress, or failed to renew copyright licensing, these movies are now available for the public to stream or download for free.
TROYPOINT has come up with a list of the best public domain movies for you to watch.
The Best Public Domain Movies and How to Watch Them
While public domain movies are always available for viewing, a VPN is strongly suggested to watch other forms of content.
With a VPN installed on your device, you will be able to stream all your favorite content without worrying about your ISP (Internet Service Provider) monitoring what you are watching.
Free TROYPOINT Rapid App Installer

Install the Best Streaming Apps in Minutes
The free TROYOINT app includes over 50 of the best streaming apps including the one(s) you're about to install on this page.
Best Video Players
MX Player
MX Player was created for use on Android devices such as smartphones and tablets.
However, it is also available for use on any streaming device that supports android software. If you're a cord-cutter who uses streaming services such as Cinema APK  and others, then you've most likely used this player.
Another reason why streamers love using MX Player is that it features subtitles and advanced hardware acceleration.
Oftentimes, using MX Player will result in little to no buffering for all your Movie and TV Show selections too.
VLC Media Player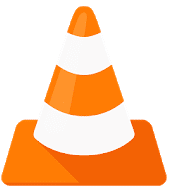 VLC is the go-to app when it comes to playing content through a third-party player for years.
Appreciated by users for its simplicity but highly reliable features, the app plays most types of codecs and runs on all platforms from Windows to Unix.
This free and open-source multimedia player also plays on different streaming protocols without flashing ads or in-app purchase requirements.
This means viewers enjoy uninterrupted entertainment using the app.
How to Install VLC Media Player
Plex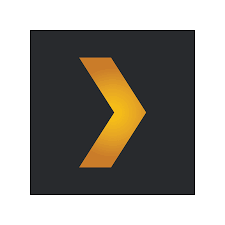 Plex is a user-friendly app that features remote access and sharing. You can use the app to play any video file such as WMV, AVI, MOV or MKV or play music in MP3, M4A, ALAC or FLAC format. If PLEX recognizes music, the lyrics will be displayed as it plays.
And with its enhanced remote access, streaming content from any source is made easier by synchronizing your multiple media libraries from your different devices. Plex takes charge of tracking the local files you have.
You can get Plex for free, which covers basic features such as media organization, casting, and support for varied media formats.
For a monthly fee or a lifetime subscription package, you can have additional features such as recording over-the-air shows from Fox, CBS, and NBC.
FX Player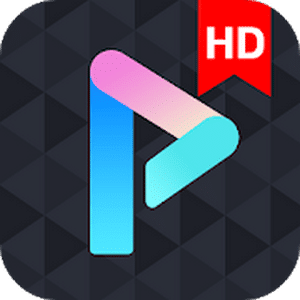 This player by FIPE is able to play high-resolution videos with very minimal bugs.
The subtitle feature is highly impressive, allowing users to adjust the size, position and color during playback with support for SMI, SRT, AST and multilingual versions.
If you're on your mobile phone but would like to multitask, you can set it to pop-up player mode so you can watch other videos on your other apps at the same time. Plus, you can protect your private videos by saving them on the Incognito Folder so they remain invisible to others.
And if you're a fitness buff, use the player's Mirror Mode to play exercise videos in the reverse image so you can follow the routine easily.
BSPlayer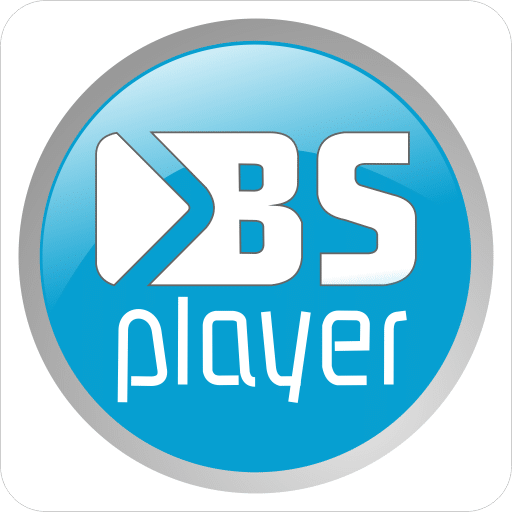 This player is designed for users with less capable CPUs for playback. Lightweight but very reliable, BSPlayer allows users to play HD and AVCHD movies and supports almost all popular video and audio media file types, containers and formats. This free version also offers support for global keyboard keys, custom playback modes, as well as skins for the UI.
And if you prefer more features such as minimized network buffering, free upgrades, capture and tuner device support, teletext support and DVD support, then BSPlayer Pro is available for EUR 29.90 (with license renewal at EUR 19.90).
No wonder its developer claims that it is used by more 70 million multimedia users around the globe and has been translated into more than 90 languages.
PlayerXtreme Media Player
Whether you're on your iOS or Android device, Apple TV, Android TV Box or Firestick, PlayerXtreme Media Player has got your entertainment needs covered. It supports MKV, MP4, AVI, WMV and 40 more types of video formats, Closed Captioned (CC), SRT, SMI, TXT subtitle support, and allows playing form servers such as Plex, Kodi, XBMC, Serviio and even PS3.
Users are also highly impressed with its hardware acceleration capability that enhances viewing experience to a new level.
Official PlayerXtreme Media Player Website
XPlayer
This player possesses spectacular features, which is reflected on its high rating on the Google Play store. With support for 4K videos, casting to smart TVs and Chromecast, subtitle downloads, split screen/pop-up/background window feature, multi-playback option and file management, nothing comes close to its quality.
But considering that it's free with no paid version, you just have to contend with ads popping up every now and then.
Download XPlayer on Google Play Store
Elmedia Player
For Mac users, there's no question that Elmedia Player ranks as one of the top choices available today owing to its support for the native macOS full-screen mode. Some of the most popular video formats such as AVI, FLV, MP4, WMV, DivX, and MKV can be played on Elmedia. Users can also make precise screenshots of any video currently running.
And if you notice long horizontal stripes on your low-quality video file, just turn on the de-interlace feature and you can enjoy your video without the annoying lines. The Elmedia Player also features native volume control, external tracks integration, 10-band graphic equalizer, and noise reduction.
Download AC3 Player on Google Play Store
KMPlayer
This video player wouldn't be included in Google's Best Video App Player list for nothing. Featuring high quality video support for 4K, 8K, UHD and 60FPS, various media file format compatibility, upgraded music player and high quality Video Renderer for its 64-bit version. Windows users will have an optimized viewing experience all the time.
On the other hand, the Mac-compatible version features video playback using built-in codec without any setting, multilingual support, external subtitle file support, and image processing.
And for mobile users, whether Android or iOS, it features mini-popup mode with multitasking, URL movie playback function, and even high-definition movie playback from HD to 4K, UHD, Full HD.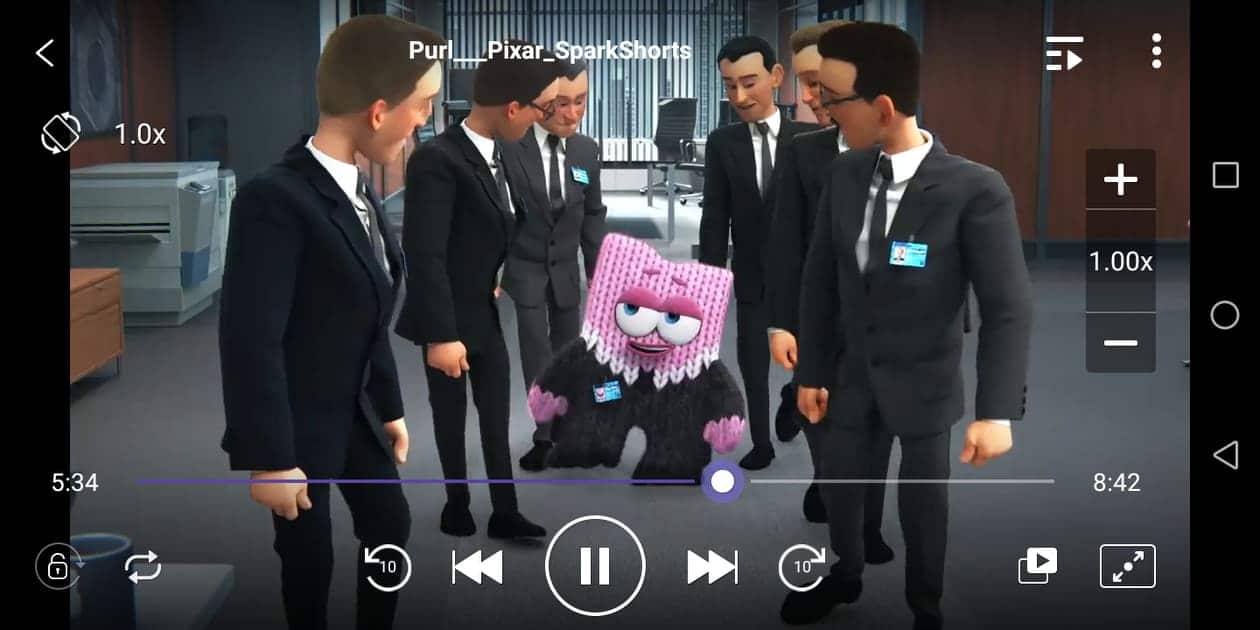 Vimu
With content organized in either grid or list form, users can create a poster-like layout of all media files on Vimu. But the minimalist UI isn't the only ideal feature available. Vimu also supports various media format such as AVI, MKV, MP4, MOV, MPEGTS and VOB. Also available are features such as audio and subtitle switching, quick search on DLNA server index or local director, and casting on Fire TV or Android TV.
To play content, a compatible server on your PC or NAS is needed. UPnP/DLNA is considered the most convenient way. In addition, use the SMB protocol for your Windows computer for file sharing. However, as of this writing, Vimu can't connect to default OS X file service so users need to download SMBUp to make the file service compatible.
Radiant Media Player
What makes Radiant Media Player an ideal choice? It's one of the best players for native HTML5 video and audio rendering, has configurable skins and advanced CSS tuning, automatic translation labeling, and even support for Oculus for a better virtual reality experience. It also offers picture-in-picture features, advanced player configuration options, web-based mobile apps for Android and iOS, and Fire TV support.
Although this is a paid video player, the developers offer a 14-day trial after which users can have the option to pay $60 per month for either the RMP Edition or the PLATFORM Edition.
Official Radian Media Player Website
Lime Player
Lime Player became popular when Showbox users were required to download the video player so they can continue streaming. This player supports a wide variety of formats such as AVI, MP3, WAV, AAC, MOV, MP4, WMV, RMVB, FLAC, 3GP, M4V, MKV, TS, MPG, and FLV plus subtitle formats such as TXT, MPL, SSA, SSS, to name just a few.
The player's UI also presents a thumbnail of all video files, which makes it ideal for browsing content.
Download Lime Player on Google Play
Wuffy Player
Users have compared the Wuffy Player to VLC because of the former's reliability and simple yet convenient UI. It supports a variety of video formats, features hardware acceleration using an internal decoder, multi-track audio and subtitles, automatic and fast screen rotation for mobile devices, and easy screen controls.
NOTE: Most links on the Wuffy Player website redirect to the Google homepage. If you want to download it, click on this Google Play Store link instead.
Perfect Player

The free version by Niklabs works perfectly on TVs, tablets and smartphones. Supported formats include M3U and XSPF. It also has multi-language support (English, Greek, Portuguese, Russian, Spanish and even Ukrainian and many more for Android) plus you can work on multiple playlists and EPGs at the same time.
Perfect Player is no longer available in the Amazon App store, however.  You may install this app by using the Downloader app or Download Manager within ES File Explorer with the following shortcode – https://troypoint.com/pp. For complete instructions, click on the link below.
MediaMonkey
For a lightweight and easy-to-use video player, MediaMonkey delivers outstanding functions. Users especially like its media management capability that allows organization of up to more than 100,000 audio/video files and playlists. This means you won't have to search for a video you've last seen a year ago because you won't waste your time for searching your files with its awesome tagging, renaming and automatic updating features.
You can also customize your player with new skins, visualizations, plug-ins and other add-ons. But if you want more advanced features such as automatic library organizer and tag editor, up to 48x CD, DVD and BD burner, and more accurate rip database, the MediaMonkey Gold version is at $24.95 for up to four updates and $49.95 for lifetime access.
PotPlayer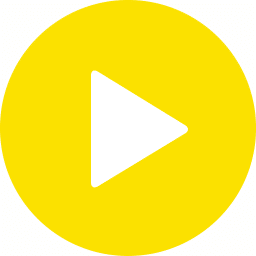 Daum Communications' answer to the growing multimedia player market does not disappoint. Featuring enhanced hardware acceleration and support for various output formats (MP4/FLV/AVI/MKV files), viewers can have smooth and seamless video plays.
It also provides previews using scene snapshots, allows users to bookmark a favorite scene or chapter, and even works on various types of 3D glasses. Finally, it supports OpenCodec so users can easily add whatever codecs they want.
GOM Player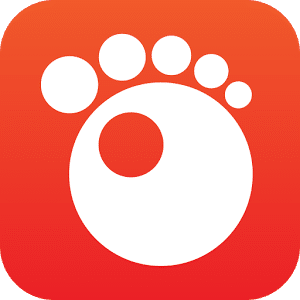 Can a damaged file still be played? Not all video players can do that but GOM Player (short for Gretech Online Movie Player) can fix just that. Thanks to its Codec Finder service, users can search for missing codec. Other features include extensive subtitle library (collected for more than a decade already!), capture capability, A-B repeat, audio and video effect, and speed control.
The January 2020 update includes default preferences settings while the previous year fixed bugs, improved search and storage functionalities, and multi-line subtitle fixes.
The paid version, GOM Player Plus, offers the same functions but is loaded with additional features such as ad-free playing, improved 4K UHD playback options, and user-friendly design.
Media Player Classic Home Cinema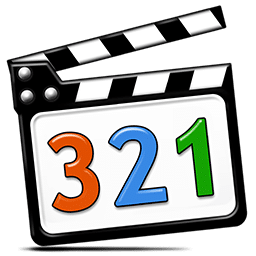 Make no mistake about the MPC-HC player. It prides itself as an extremely lightweight, open source media player built for Windows. It  also supports all common video and audio file formats available for playback. And the best thing about is it's 100% spyware-free so viewers will not be bothered by advertisements or unneeded toolbars.
And although the last update was still made in 2017 (as of this writing), the functionality of this player hasn't disappointed fans ever since. I've enjoyed customizing the toolbar's skins and even used it to play movies.
Official Media Player Classic Home Cinema website
SMPlayer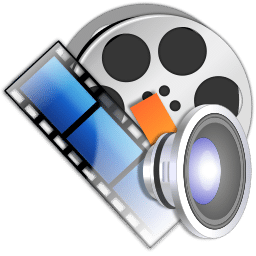 For Windows and Linux users, this media player is a heavy favorite because it uses the award-winning MPlayer as playback engine. Its built-in codecs allows most video type formats to be played, which eliminates the need for time-consuming codec package installation. It's also fully customizable and allows support of subtitles from opensubtitles.org, video and audio filters, playback speed controls, and multiple language support.
What I like about this player is its memory settings features. When I turn off my device while I'm in the middle of a movie, it resumes at the same point I left it (and with the same settings!).
RealPlayer
With more than 1 million downloads, RealPlayer has been trusted for years. The free version allows free web video downloads, file format conversion, video trimming, SD streaming quality, photo and video sharing plus users can make RealPlayer Stories up to 30 seconds long with its basic Story customization features. This means photos and videos can be combined and made into a 30-second movie for family and friends to watch.
The paid version costs a one-time fee of $39.99 for PCs (advanced features without cloud storage), or the monthly subscription plans of $4.99 and $9.99 for the Premium and 100 GB plans, respectively. All paid plans allow unlimited RealPlayer Stories length.
ACG Player
If you're on Windows 10, then the ACG Player can be just the right tool for you. This free media player is absolutely ad-free, features customized panel buttons, gestures and UI buttons, and supports most common formats.
Though it's regarded by many as a minimalist player, it also offers touchscreen swipe control, audio and video effect, background music, speed control, and even customizable art font subtitles.
DivX Player

If you prefer stunning high-quality video playback up to 4K with casting features for a free multimedia player, then this is the best choice for you. DivX Player offers support for multiple video formats (including DivX, MKV and HEVC up to 4K), multiple audio and subtitle tracks in several formats, and video format conversion into DivX, MKV, HEVC and MP4 files. It also allows casting videos, music, and photos to any DLNA-compatible device.
I especially like the media library's functionality, which lets me keep track of of all my video files. The paid version, DivX Pro, features cloud connection for easier importing from Google Drive and Dropbox, no ads, as well as AC3 audio playback.
5KPlayer
Clean and minimalist UI but an all-around multimedia player is still an understatement for 5KPlayer. This free (MKV) HD video tool is also a music player, a DLNA-enabled media streamer, and an online video downloader in one. It's proprietary AirPlay technology allows instant screen mirroring to Apple TV.
It also claims to link many DLNA-compliant devices so they can operate with each other. Users can play HDR 4K/8K videos in MP4, H.265/264, VP8/VP9, MTS, MKV, and VR 360° on Windows 10 and macOS Mojave. And that's not it. It also features a built-in radio player that's perfect for users on the road.
Best Video Players FAQ
How Can I Play Videos at the Highest Quality?
First make sure the quality of the video is in HD. Then, adjust the settings to change the maximum video quality.
What Are Video Players?
Video Players are media players that have the ability to stream content on your preferred device with various settings.
What is the Best Free Video Player?
While many video players are a paid service, some free ones are available. One of the best Free Video Players is MX Player.
Why are the Subtitles not displayed correctly?
When subtitles show up as boxes or weird symbols, this can be attributed to subtitles being broken, they don't come from legit sources, written using the wrong font, or they are not compatible with the player (for example, not using UTF-8 text encoding for VLC).
This page includes affiliate links where TROYPOINT may receive a commission at no extra cost to you. Many times, you will receive a discount due to the special arrangements made for our visitors. I will never promote something that I personally don't use or recommend. Purchasing through my links directly supports TROYPOINT which keeps the content and tools coming. Thank you!
Register as a TROYPOINT Insider and discuss this article with thousands of other cord-cutters.