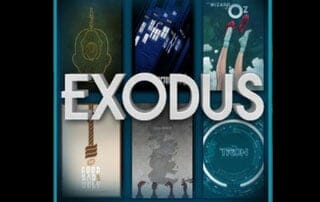 This tutorial will teach you how to install Exodus Kodi & Exodus Redux Kodi add-ons.
Exodus is a 3rd party Kodi addon which means that it is not supported in any way by the developers of Kodi.
Below, you will find two versions of Exodus.  One is called Exodus Redux and the other is Exodus V8.
Yes, you can install both of these addons in Kodi if you would like.
Which is better?  At this time, Exodus Redux is more popular but both of them are working extremely well.
As of this writing, Exodus is still the most popular Kodi addon due to its enormous choice of movies, television shows, kids shows, and documentaries that are available.
This tutorial will work for both Kodi 19.0 Matrix, Kodi 18.9 Leia, and Kodi 17.6 Krypton.
Exodus was abandoned by its original developers last year but a new release just hit the scene and it is better than ever!
Because of its popularity and a huge amount of content, Exodus is listed as one of the Best Kodi Add-Ons by TROYPOINT.
The Exodus Kodi Addon provides some nice filtering options which allow you to choose movies and television shows based on the following Genres; Action, Adventure, Animation, Anime, Biography, Comedy, Crime, Documentary, Drama, Family, Fantasy, History, Horror, Music, Musical, Mystery, Romance, Science Fiction, Sport, Thriller, War, and Western.
Some other nice categories exist within Exodus such as Most Popular, Most Voted, Box Office, Oscar Winners, In Theaters, and New Movies.
Note: If you are looking for the direct sources that Exodus and other addons populate streaming links from, I suggest viewing our Best Free Movie Sites and Putlocker Alternatives lists.
The most popular streaming device is currently the Amazon Fire TV Stick.  The following free guide will teach you how to sideload apps that are just as good if not better than Exodus Addon.
How to Jailbreak Firestick & Fire TV
Use the following step-by-step guides to install Exodus Kodi add-on on your device.  You will find both a video tutorial and a screenshot guide below.
Legal Copyright Disclaimer: TROYPOINT does not verify if apps, services, or websites hold the proper licensing for media that they deliver. We do not own, operate, or re-sell any streaming site, service, app, or addon. Each person shall be solely responsible for media accessed and should only contain works not protected by copyright. Referenced applications/addons/services are not hosted or administered by TROYPOINT.
If you are looking for a simple way to install the best add-ons and repositories quickly and efficiently, I suggest using a Kodi Build. Click this link for a list of the Best Kodi Builds.
How To Install Exodus Kodi Addon Guides 2021
Below, you will find screenshot install guides for both Exodus Redux and Exodus V8.
Exodus Redux
Exodus Redux Kodi Screenshot Tutorial
1. Click Settings icon
2. Click System settings
3. Turn on Unknown sources
Then go back to the previous screen by clicking the back button on remote
4. Click File manager
5. Click Add source
6. Click <None>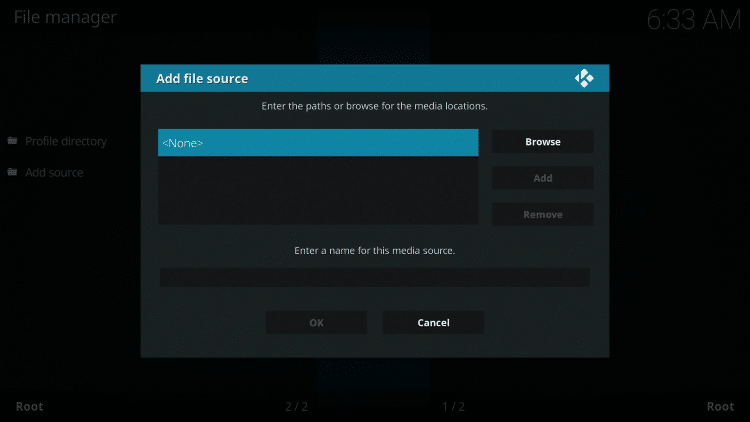 7. Type in https://i-a-c.github.io/ and then click OK button
Note: The referenced link is the official URL of this app/addon. TROYPOINT does not own or operate any streaming website, service, app, or addon, and has no affiliation with any developers.
8. Place cursor in media source box and click OK to open keyboard
9. Name the source redux and click OK button
10. Click OK button
11. You will see that redux has been added to your Kodi File manager
Go back to the previous screen of Kodi by clicking the back button on your remote
12. Click Add-ons
13. Click Install from zip file
14. Click redux
15. Click the repository.exodusredux zip file
16. Wait until you see Exodus Redux Repo Add-on installed message appear
17. Click Install from repository
18. Click Exodus Redux Repo
19. Click Video add-ons
20. Click Exodus Redux
21. Click Install
22. Click OK to install additional add-ons with Exodus Redux
23. Wait for Exodus Redux success message
24.  Go back to Kodi home screen and launch Exodus Redux
Enjoy Exodus Redux!
Note: If Exodus Redux doesn't work properly after installing, try powering off your streaming device and power it back on.
Fix Exodus Redux No Stream Available Error
If you are trying to watch a Movie or TV Show within Exodus Redux and encounter the dreaded "No Stream Available" error, this can easily be fixed.
To do so, we must simply disable and re-enable the providers to refresh the streams.
The guide below will show you how to do so within Exodus Redux. However, this will also work on Exodus V8 and any other add-ons that prompt this error.
1. From the main menu of Exodus Redux, Click Scraper Settings
2. Click Disable All Providers
3. Click Enable All Providers
4. Click OK
That's it! If you are still having troubles, try resetting or restarting your device. Or, follow the guide below:
Fix Kodi No Stream Available Error
You can also set up the Real Debrid unrestricted downloader service which will help eliminate buffering from within Exodus.
Follow the instructions below to set up real-debrid within Exodus:
Exodus Real-Debrid Integration
Open Exodus Redux and use the following instructions for Real-Debrid integration:
1. From the Exodus main menu scroll down and select Tools
2. Scroll to the bottom and choose ResolveURL Settings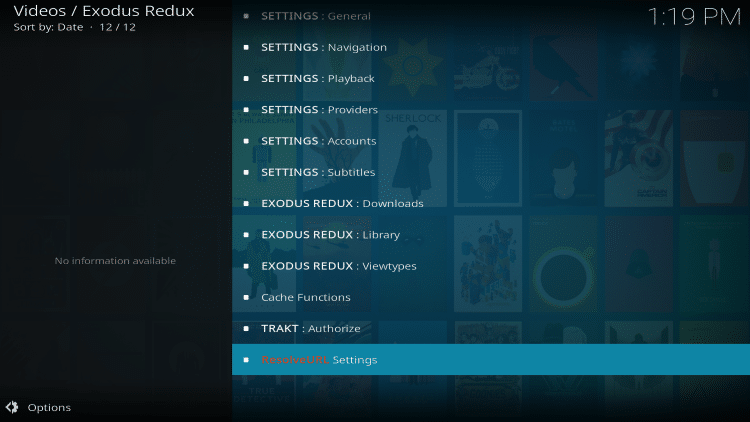 3. Hover over Universal Resolvers, scroll down to real-debrid options and click (Re)Authorize My Account
4. You will then receive real-debrid authorization code. Remember or write down this code
5. Visit real-debrid.com/device on any browser and enter the provided authorization code. Click Continue
6. You will then see integration approved message
7. That's it! You will now see sources for Premium and Normal when streaming within Exodus.
NOTE: In this instance, I am streaming The Hunchback of Notre Dame which is one of the Best Public Domain Movies
8. Make a source selection ( I suggest one that is small in size). Real Debrid links will have RD in the title
Enjoy Real-Debrid within Exodus!
We have included Exodus within our list of Best Apps and Addons for Real-Debrid users.
Don't Get Clipped!
Most cord-cutters use
IPVanish VPN
and rightfully so.
The free streaming applications, addons, and paid IPTV services are usually hosted on insecure servers.
These shady outfits log everything that you access through their app or service.
Without IPVanish, your IP Address is being logged along with everything that you access through it.
Your IP Address points back to your location and identity which compromises both your privacy and security.
Your current identifying IP Address is 149.167.81.111
When you use IPVanish VPN, your IP address is masked and converted into an anonymous one.
IPVanish VPN will provide you with an anonymous connection to the Internet.
This will prevent your Internet Service Provider, app/addon developers, government agencies, and other 3rd parties from logging what you're accessing online.
Setting up IPVanish VPN on your streaming device is simple!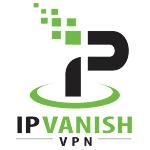 Step 1
Register for an IPVanish VPN account by clicking the link below.
This special link provides you with a large discount.
Register for IPVanish Account & Save 62% (EXPIRES SOON)
Step 2
– From the home screen hover over Find.
If you're using an Android TV Box, you can also find the IPVanish application in Google Play Store.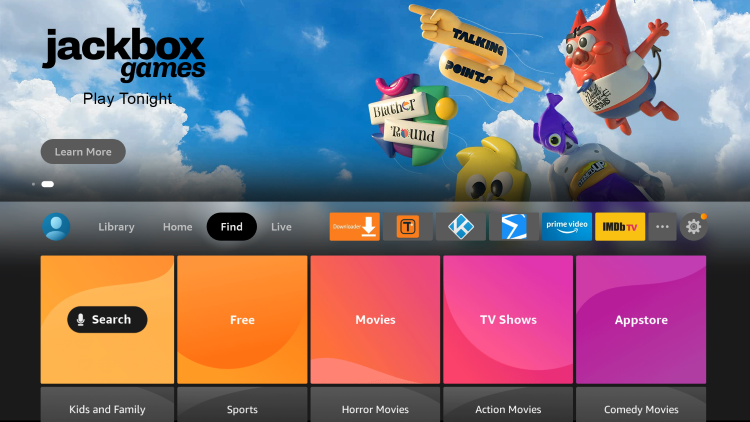 Step 3
– Scroll down and click Search.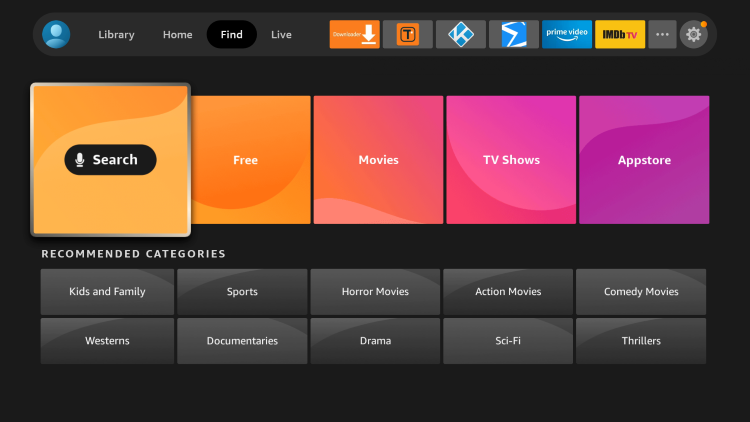 Step 4
– Type in "Ipvanish" and click the first option.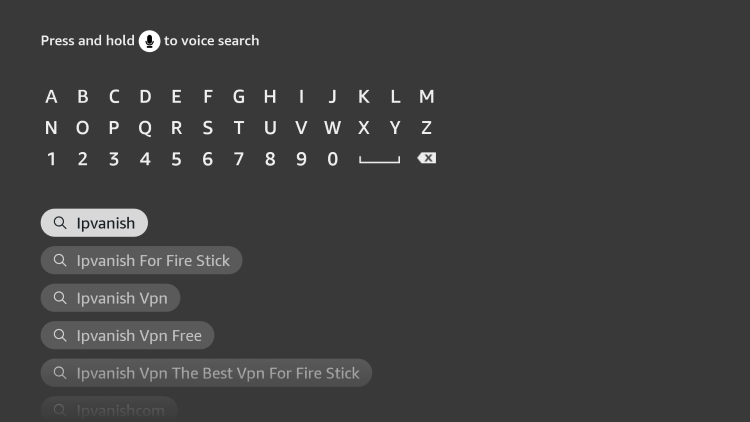 Step 5
– Click the IPVanish VPN app.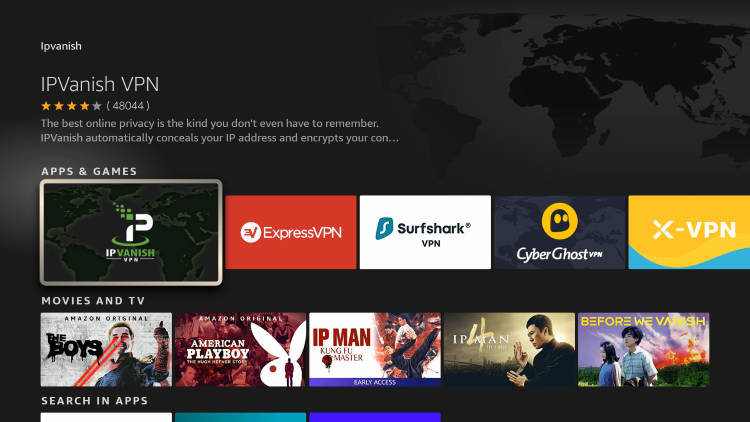 Step 6
– Click Download.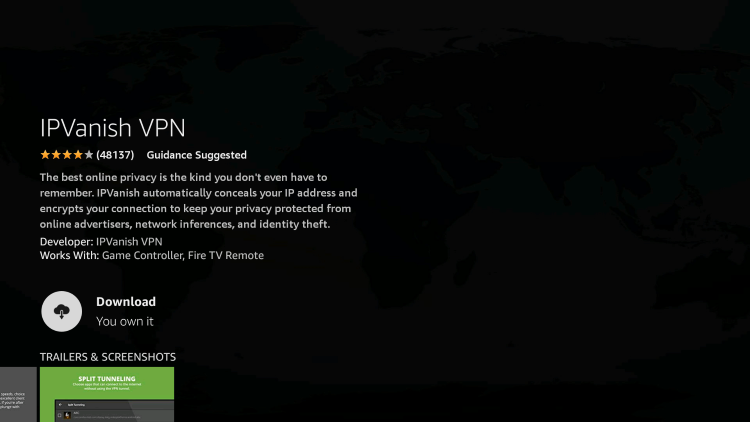 Step 7
– Once the IPVanish app installs, click Open.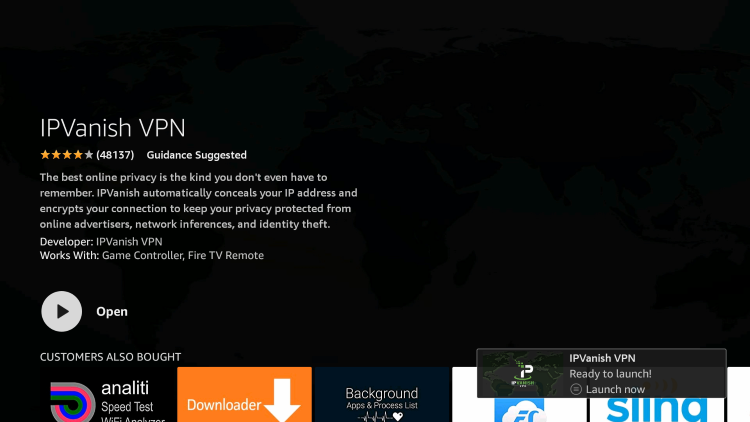 Step 8
– Enter your IPVanish account information and click Log In.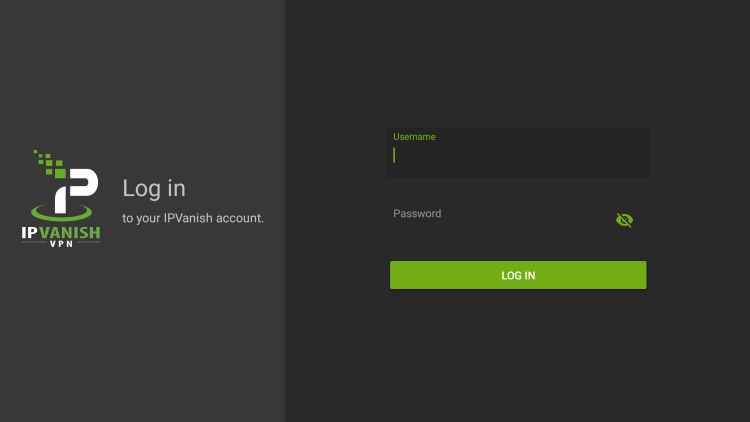 Step 9
– Click Connect.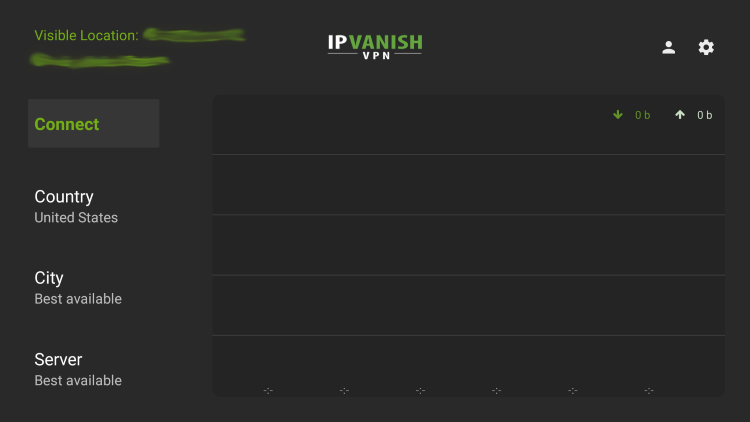 Step 10
– Click OK.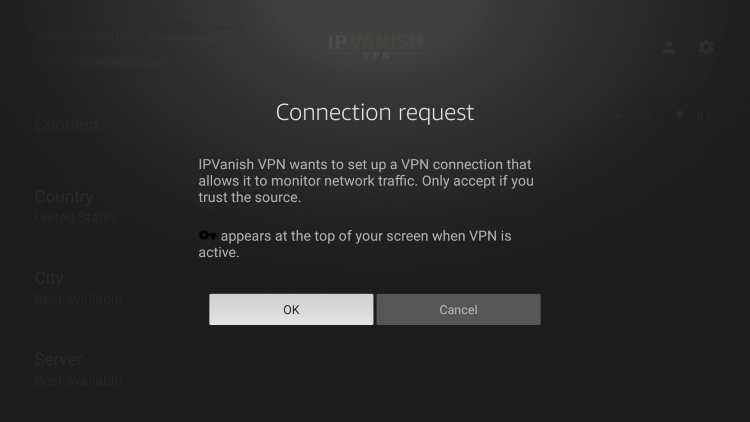 Step 11
– That's it! You have installed IPVanish VPN on your Firestick/Fire TV.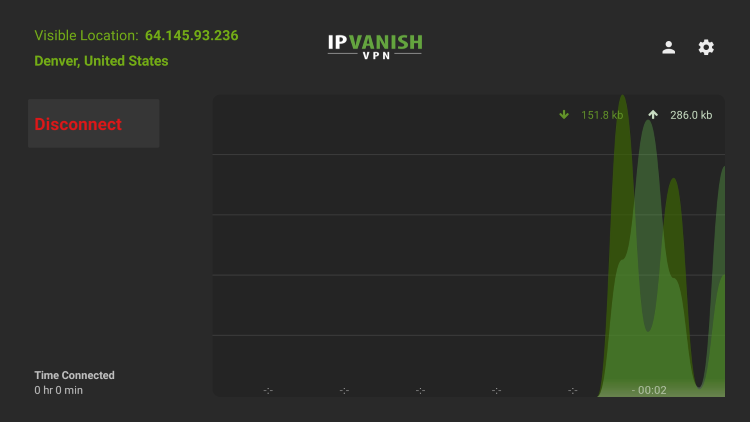 Now, click the home button on your remote and the VPN will continue running in the background.
Congratulations! You are now protected by a VPN which means everything that you stream or access through your Firestick or Android TV Box is hidden from the rest of the world.
If you ever need to stop the VPN service, simply re-launch the application and click the DISCONNECT button.
Exodus V8
Exodus Kodi V8 Screenshot Tutorial
IMPORTANT NOTE: Exodus V8 is currently DOWN. We suggest installing Exodus Redux or another one of our Best Kodi Addons in the meantime. Check back for updates.
1 Launch Kodi
2 If not already turned on, Allow Unknown Sources by Going to System Settings, Add-ons,  and click toggle next to Unknown sources
3 Click the settings icon  

4 Click File Manager
5 Click Add source
6 Click <None>
7 Type the following URL exactly how it is listed here – http://lazykodi.com and click OK
Note: The referenced link is the official URL of this app/addon. TROYPOINT does not own or operate any streaming website, service, app, or addon, and has no affiliation with any developers.
8 Highlight the box under the source that you just typed in and enter a name for this media source, type lazy or any other name you would like to identify this source as, and click OK
9 Click your back button on the remote until you are back on the Kodi System screen
10 Click Add-ons menu item
11 Click Install from zip file
12 Click lazy or another name you assigned the media source in the previous step
13 Click ZIPS
14 Click KODIBAE.zip
15 Wait for Kodi Bae Repository add-on installed message to appear
16 Click Install from repository
17 Click Kodi Bae Repository
18 Click Video add-ons
19 Click Exodus
20 Click Install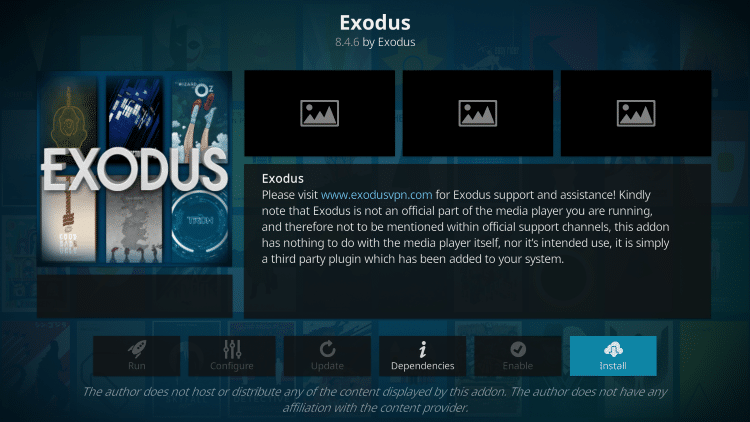 21 You will then receive a message stating "The following additional add-ons will be installed", Click OK
22 Wait until you receive Exodus Add-on installed message
Note:  If you receive the Indigo Dependency Error, you must install the TVAddons.co Repository.  See screenshot guide for that below.
23 Enjoy Exodus on Kodi!
Indigo Dependency Error for Exodus V8
If you receive this error when installing Exodus Version 8, follow these steps to install TVAddons.co repo and then return to step #17 above to install Exodus V8.
1. Click Add-ons
2. Click the open package icon
3. Click Install from repository
4. Click Kodi Bae Repository
5. Click Add-on repository
6. Click TVADDONS.CO Add-on Repository
7. Click Install
Now go back to step #17 above and install Exodus V8.
For those using Kodi 17.6 Krypton, you will encounter the following screens that differ from those above when Allowing Unknown Sources:
Launch Kodi
Click the settings icon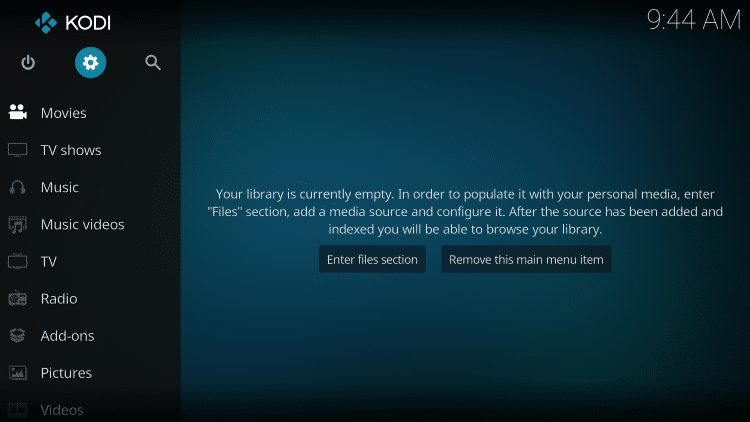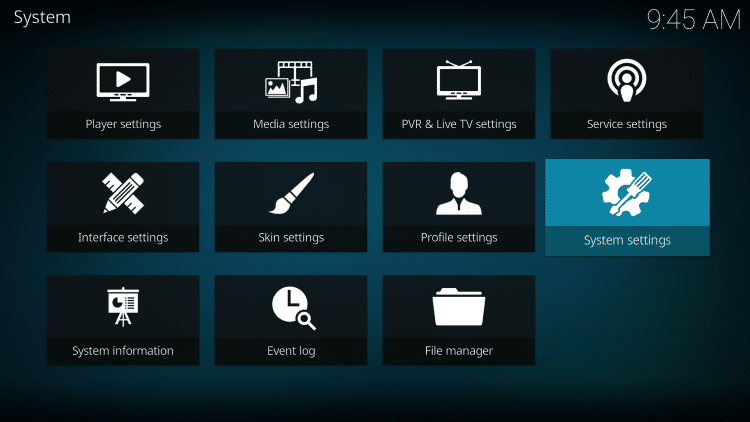 Hover over Add-ons menu item and turn on Unknown sources if not already on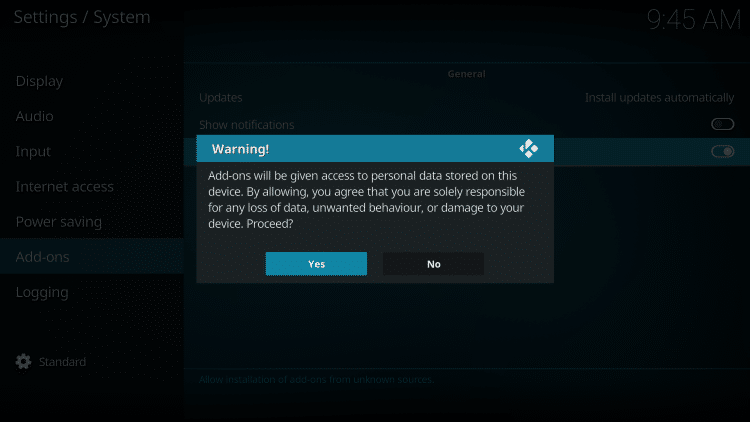 Exodus Kodi Description & Details
Keep in mind that many of the movies listed under the In Theaters section within Exodus are low quality or have Chinese subtitles hard-coded into them, which you can't remove.
In my opinion, it is best to view the movies that are currently on Blu-ray or DVD.
There are some excellent 3rd party services and Kodi addons that you can also integrate with Exodus through the Tools section.
You can pair your Trakt account with Exodus so you can keep track of what you have watched on all devices where you use Kodi.
After you have installed Exodus, be sure to watch the video at the bottom of the page which will teach you how to autoplay the best Kodi Exodus streams without the requirement to authorize with a code.  
This is a must for anyone who uses the Exodus Kodi Addon.
It is suggested that you use a VPN whenever using Kodi so your streaming logs are kept confidential.
By connecting to a VPN prior to using Kodi, you will protect your anonymity so your Internet Service Provider will not know what you are accessing through Kodi add-ons such as Exodus.
Click Here for Free Tutorials On How To Install VPN On Kodi
Exodus Kodi Addon FAQ
Is Exodus Kodi Addon Legal?
Yes. It is not illegal to install and use this Kodi add-on. However, what you access after you have installed this add-on may be illegal. Always use a VPN as outlined on this page so you can use Kodi add-ons anonymously.
Should I use a VPN with the Exodus Kodi addon?
A VPN such as IPVanish is always encouraged when installing any 3rd party Kodi addons and repositories. This will ensure your privacy and anonymity when streaming.
Can Exodus Kodi addon be installed on firestick?
Yes. Follow the step-by-step instructions above. This tutorial was done using an Amazon Firestick 4K.
What's the difference between a Kodi addon and a Kodi repository?
A repository is a file that stores numerous Kodi addons and more for installation. Usually you are required to install a repository to install a Kodi addon or build.
What's the difference between a Kodi addon and a Kodi build?
You can think of a Kodi build as a bundle of the best add-ons, repositories, and a customized skin that you can install with one click.