How To Install Best VPN for NVIDIA SHIELD & Protect Yourself
This tutorial will show you how to install the Best VPN for NVIDIA SHIELD so you can protect yourself online.
After testing dozens of VPN providers, we found Surfshark to be the best VPN for NVIDIA Shield. We explain our reasoning in more detail below.
Using a VPN for your NVIDIA SHIELD will protect your activity and keep you 100% anonymous online.
And with U.S. Lawmakers pushing to criminalize streaming, having a private connection to the Internet is becoming more important than ever.
Using a VPN for your NVIDIA Shield will encrypt your traffic making it impossible for your Internet Service provider or government to see what you are streaming or accessing on the Internet.
This guide is organized into the following sections:
The Benefits of Installing VPN for NVIDIA Shield
How To Install VPN for NVIDIA Shield Guide
How To Configure Your Surfshark VPN Settings
Frequently Asked Questions about Surfshark VPN for NVIDIA Shield
Best VPN for NVIDIA Shield – Benefits
Why would you want to use a VPN for NVIDIA Shield?
There are several reasons why thousands of cord-cutters use Surfshark on their NVIDIA Shield and other devices.
Protect Yourself Online
By installing the best VPN for your NVIDIA Shield, you will enjoy an encrypted connection to the Internet which will hide your activity online such as downloads, streaming, sites visited, etc.
A VPN will also change the IP Address that your Internet service provider assigns to your account which makes it impossible to trace where your connection is coming from.
Fast Speeds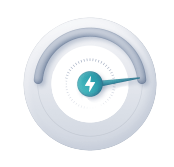 Surfshark is the best VPN for NVIDIA Shield due to its ability to stream HD and 4K content without buffering.
Surfshark claims to be one of the fastest VPN providers available. And after numerous speed tests, we can confirm this claim.
Using a VPN like Surfshark on your NVIDIA Shield may actually increase your download speeds at times because many Internet providers impose throttling methods for various streaming apps.
YOU'RE BEING TRACKED...
Your online activity is tracked by your government, Internet Service Provider, app/addon/IPTV devs and all websites through your identifying IP address
Stream anonymously by using Surfshark VPN
Your Current Identifying IP Address (digital fingerprint):
SAVE 82% ON SURFSHARK VPN + 4 FREE MONTHS
Surfshark backs their service with a 30-day money back guarantee
Use your account on unlimited devices & share with family members
HURRY! SALE ENDS SOON
Claim Surfshark VPN Discount
Kill Switch
One of the most important features Surfshark offers for the NVIDIA Shield is a working kill switch.
This is a unique feature that most VPN services don't provide for Fire TV and Android devices, making Surfshark the best VPN for NVIDIA Shield.
Enabling the Kill Switch will disable your internet connection if your VPN is disconnected for any reason.
This means you can be sure that your connection is always protected and anonymous on your NVIDIA Shield when using Surfshark.
Zero Logs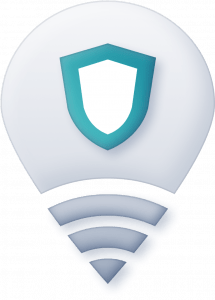 Because Surfshark holds a strict "no log" policy this is another reason they are the best VPN for NVIDIA Shield.
Surfshark will not log browsing history, IP addresses, used bandwidth, connection timestamps, network traffic, and more. On their website, Surfshark claims they "don't monitor, track, or store what you do online."
Unblock Streaming Apps/Services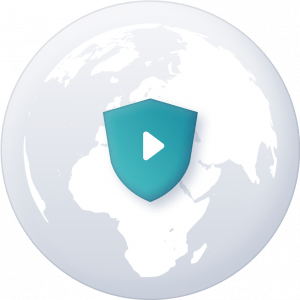 Another reason Surfshark is the best VPN for NVIDIA Shield is because of its ability to unblock streaming apps and services that are only available to people in certain geographical regions.
Using Surfshark will help evade censorship due to geographic locations. This is especially useful for streaming apps like Netflix, BBC iPlayer, Peacock TV, and others.
They have over 3,200 secure servers that are located in 95 countries around the world.
Real-Debrid Compatible
Many cord-cutters are pairing their streaming apps with Real-Debrid to access premium links for smoother playback.
Streaming without Real-Debrid can be a hassle as many encounter buffering and lag without this service implemented into their preferred app.
While some VPNs do not work with Real-Debrid, Surfshark works perfectly with Real-Debrid so you can enjoy buffer-free streaming on your NVIDIA Shield.
Unlimited Devices
In addition to the NVIDIA Shield, one of the best features of Surfshark VPN is the ability to use unlimited devices with only one account!
With over a dozen internet-connected devices always running in our household, having a VPN provider with unlimited connections is a must.
This means you can use Surfshark on a Firestick, Android TV box, Windows PC, Mac, iOS devices, Android phones, tablets, and more.
Block Ads and Malware
Sufrshark offers a CleanWeb feature on NVIDIA Shield that will stop annoying ads/malware while protecting against other attacks from hackers.
Because few providers offer this feature, this adds another reason why Surfshark is the best VPN for NVIDIA Shield.
A feature like this is very important for those who use movie streaming sites and sports streaming sites to view content from their NVIDIA Shield.
*Surfshark provides a 30-day money-back guarantee if you aren't satisfied so you have nothing to lose.
How to Install Best VPN for NVIDIA Shield 
Below you will find a step-by-step screenshot guide for installing the best VPN for NVIDIA Shield.
1. Register for a Surfshark account with a discount by Clicking Here.
2. On the home screen of your NVIDIA Shield, hover over Apps from the main menu.
3. Scroll down and click Open the Google Play Store.
4. Hover over Search and click the search box.
5. Type in "surfshark" and click the search icon.
6. Click Install
7. Wait for the Surfshark app to install then click Open.
8. Wait a few seconds for the application to launch and click Log in.
9. Log in with your device by using a code or Log in with email. We are logging in by email.
Then enter your account login credentials that Surfshark will email you after registering.
10. Click Quick Connect to quickly connect to Surfshark VPN.
11. Click OK when you receive this Connection request message.
12. That's it! You have installed Surfshark on NVIDIA Shield.
Great news!  You have successfully installed the best VPN for NVIDIA Shield and can now enjoy your online activity anonymously.
Best VPN for NVIDIA Shield – Settings
Another reason Surfshark is the best VPN for NVIDIA Shield is due to the large number of settings we can customize.
To access features within Surfshark, click Features in the left-hand menu.
Notice the various features we can customize within the Surfshark VPN app on NVIDIA Shield. We explain more in detail below.
CleanWeb is a feature offered by Surfshark that blocks ads, malware, trackers, and offers further protection when using unverified websites or apps.
The Bypasser option is Surfshark's feature for Split Tunneling.
Split Tunneling allows the VPN user to choose applications that can connect to the Internet without being routed through the encrypted VPN connection.
Route via VPN on the other hand allows you to choose which apps you want to only route via the VPN connection.
Now to access the settings with Surfshark, click the Settings icon on the bottom left menu. Then choose VPN Settings.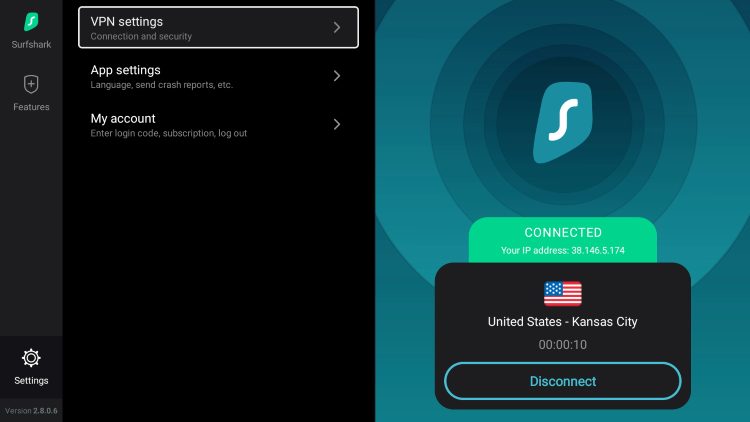 When Auto-connect is enabled this will automatically connect to Surfshark when the NVIDIA Shield is turned on.
We keep this option turned on to allow for full protection in case our VPN disconnects for some reason.
The Kill switch setting will block internet access when you are unable to connect to Surfshark. Kill switches typically don't work on NVIDIA Shields, Firesticks, or other Android TV Boxes but this one does!
VPN Protocol is the connection protocol used by the application.
You will notice Surfshark has various VPN Protocol selections including WireGuard®, IKEv2, OpenVPN (UDP), OpenVPN (TCP), and an Automatic option.
If your VPN app is not connecting, it may help to switch your connection protocol in this section.
Lastly, to change VPN servers, return back to the home screen of the Surfshark VPN app and click Locations on the main menu.
Then select whichever country you want to connect to. You can change to any of Surfshark's 3,200 servers located in 95 countries around the world.
You can also save certain locations to your favorites like in our example above.
Read more about Surfshark VPN through our in-depth review which you will find below.
Best VPN for NVIDIA Shield – Frequently Asked Questions
Why is Surfshark the Best VPN for NVIDIA Shield?
Surfshark is the best VPN for NVIDIA Shield for many reasons explained in this article. With Surfshark for NVIDIA Shield, you are guaranteed that your VPN service provider will not keep any record of your activity or connection data, prevent any IP addresses from leaking, and automatically block all network traffic when your VPN connection is lost, and much more.
How does Surfshark VPN Work on NVIDIA Shield?
Surfshark VPN works on an NVIDIA Shield by routing your device's internet connection through a private server instead of your internet service provider (ISP). This will mask your IP Address to any websites you visit.
How Many Servers are Available on Surfshark?
As of this writing, there are more than 3,200 servers across 95 countries to choose from.
What Operating System (OS) does Surfshark Support for NVIDIA Shield?
Surfshark VPN supports both Android TV OS and Stock Android OS 5.0 and higher.
What VPN Protocols does Surfshark have on NVIDIA Shield?
Surfshark provides many of the best VPN protocols for NVIDIA Shield including WireGuard, OpenVPN, and more.
Should I Buy Separate Surfshark Plans for Other Devices?
No, as Surfshark supports UNLIMITED connections on multiple devices so you don't have to spend on additional plans.
What is the Best Free VPN for NVIDIA Shield?
There is no good free VPN for NVIDIA Shield. Free VPNs are unsafe, sell user data, offer limited features, and should never be used on any Internet-connected device.
Can you be Tracked if you use a VPN for NVIDIA Shield?
No, a VPN encrypts your IP Address from your Internet Service Provider (ISP) making your online activity anonymous.
Is Using a VPN for NVIDIA Shield Legal?
Yes. A VPN is 100% legal to install and use in most countries including the U.S. However, in some countries VPNs are not legal to use.
How Much Does Surfshark VPN Cost for NVIDIA Shield?
Surfshark costs under $3.00 per month using our special TROYPOINT discount.
This page includes affiliate links where TROYPOINT may receive a commission at no extra cost to you. Many times, visitors will receive a discount due to the special arrangements made for our fans. I will never promote something that I personally don't use or recommend. Purchasing through my links directly supports TROYPOINT which keeps the content and tools coming. Thank you! Learn more on my Affiliate Disclaimer page.