This article provides information on Amazon Fire TV for Auto and everything you need to know about this new technology.
The Amazon Fire TV and Fire TV Stick have become the most popular streaming devices available today.
These media streamers have continued to develop and grow since their inception in 2014.
Amazon's latest implementation of this technology has reached the automobile industry with Amazon Fire TV for Auto.
This means users can now get all their favorite Firestick and Fire TV content while on the road.
Fire TV for Auto is beginning to roll out to various vehicles including the Jeep Wagoneer and Grand Wagoneer.
However, more vehicles are expected to integrate this technology for streaming on the go.
Firestick/Fire TV Resource Guide
What is Fire TV for Auto?
Fire TV for Auto is Amazon's latest implementation of  Fire TV technology into vehicles.
This means that seatback screens in various vehicles will provide built-in Fire TV technology.
Users will have access to all features Fire TV has to offer including Streaming Apps, Games, and more.
Similar to all other Firestick devices, users must integrate an Amazon account for use.
This will also allow for device compatibility for other Fire TVs so you can pause a program at home and resume in the car!
Some vehicles will even have the ability to download content in advance to save data while traveling.
Unlike other variations of Firestick, Fire TV for Auto will feature touch screen navigation for use.
However, users will also be able to use the provided Alexa Firestick Remote as well.
Free TROYPOINT Supercharge Fire TV/Stick Guide

Install the Best Secret Apps in Seconds
This free guide will teach you how to unlock your device with a few clicks.
Used by over 1 million cord cutters.
What Vehicles have Fire TV for Auto?
There are only a few select vehicles that feature Fire TV integration.
Right now, the only options available for purchase are from Jeep and include the Wagoneer and Grand Wagoneer.
We can see what this looks like in the image below:
Passengers in the back seat will have access to two different screens that both have Fire TV capabilities.
Front seat passengers, however, will not have the ability to use Fire TV for Auto.
Amazon has also revealed that it plans to integrate Fire TV into BMW and Fiat Chrysler vehicles.
We will likely see more vehicles with this technology released to dealerships in 2022.
Can You Jailbreak Fire TV for Auto?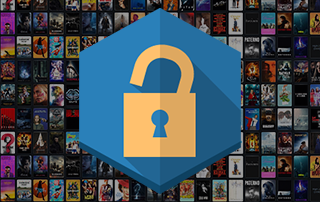 Currently, it is unclear whether or not users have the ability to Jailbreak Fire TV for Auto.
However, these built-in Fire TV's seem to have the same software as the physical devices such as the Fire TV Stick Lite.
This means that jailbreaking them is likely a possibility and will provide tons of content for access.
Jailbreaking a Firestick as it is often referred to is simply enabling Unknown Sources for the installation of 3rd party apps.
On first glance, it appears all aspects of the Fire TV are provided in these vehicles including Unknown Sources within Settings.
This means it is likely that users will have the ability to Jailbreak Fire TV for Auto in their vehicle.
How to Jailbreak a Firestick/Fire TV
Be sure to stay up-to-date with the latest streaming news, reviews, tips, and more by following the TROYPOINT Advisor with updates weekly.
This Advisor provides all the best cord-cutting tips to get the most out of your favorite streaming devices and more.
Click the link below to join the other 800,000 Advisor subscribers.
This page includes affiliate links where TROYPOINT may receive a commission at no extra cost to you. Many times, you will receive a discount due to the special arrangements made for our visitors. I will never promote something that I personally don't use or recommend. Purchasing through my links directly supports TROYPOINT which keeps the content and tools coming. Thank you!
Register as a TROYPOINT Insider and discuss this article with thousands of other cord-cutters.