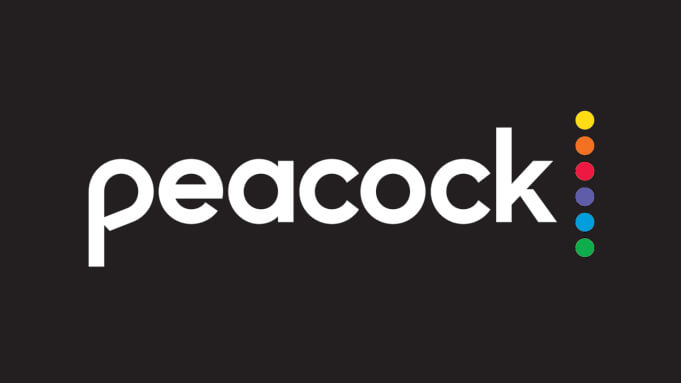 This article will provide you with everything you need to know about NBC's Peacock. This is a streaming service that hosts NBC's original programming as well as movies and sports specials. Peacock is perfect for any device including the Amazon Firestick, Fire TV, Fire TV Cube, and more.
Streaming services offer live TV channels at a set time delivered over the internet. Viewers can watch the latest news, sports events, sitcoms and other entertainment shows on an affordable subscription-based service.
To stream Live TV, you need a high-speed and stable internet connection, streaming device such as smart TV or Amazon Firestick, and a subscription to a streaming service.
You can also install a digital antenna should your live TV streaming service provider offer no over-the-air TV networks such as ABC, CBS, FOX, NBC and PBS. This provides you with the flexibility and full entertainment experience that other types of service providers cannot offer.
Best OTA Indoor & Outdoor Antennas
TROYPOINT has created a complete list of Streaming Services that provide live TV Channels and more:
Best Live TV Streaming Services in 2019 and Beyond
Or, if you would like to use a free service, we also have a tutorial that lists these alternatives.
Best Free IPTV Services for Live Streaming
While many of these free services work well, they are not always reliable. Oftentimes, streams are only available in SD (Standard Definition) and typically have buffering issues.
If you want reliable, high-quality television with no buffering, TROYPOINT suggests purchasing a paid IPTV Service. These services provide hundreds if not thousands of live HD TV Channels for a small monthly fee.
This article is categorized into the following sections:
What is NBC's Peacock?
When is Peacock available?
What regions is Peacock available?
What programs are available?
How much does it cost?
What Type of User Interface will Peacock feature?
Frequently Asked Questions
What is NBC's Peacock?
NBC has joined the premium video streaming service market through Peacock, named after the network's colorful, flamboyant bird logo.
Peacock will feature a ton of programming options from NBC's original shows to the Tokyo 2020 Olympic coverage. This upcoming over-the-top subscription on-demand streaming service will also host NBCUniversal's shows plus content from Dreamworks Animation, Focus Features and Universal Pictures and its other owned 42 television stations such as Telemundo.
When is Peacock Available?
If you're a Comcast Xfinity X1 or Flex subscriber, you'll be the first to experience Peacock on April 15. For those who want to access for free or just pay for the streaming service without subscribing to any of Comcast's packages, they'll have to wait until August 15.
In March of this year, NBC Universal will be launching the streaming service during Peacock LIVE! at Universal Studios Hollywood to treat fans with a weekend of photo opps, interactive events and celebrity panels.
In What Regions is Peacock Available?
Currently, NBC has announced that this service is limited to United States customers only. No plans of offering it to other regions have been released.
If you're traveling to other countries but still want to watch Peacock at the convenience of your hotel room, for example, TROYPOINT recommends using a VPN to access the service. IPVanish VPN is highly recommended due to its blazing fast speeds and zero-log policy.
What Programs are Available on Peacock?
TV Shows
NBCUniversal's arsenal of classic and recent top-rated shows will delight Peacock's subscribers such as:
30 Rock
Brooklyn Nine-Nine
Cheers
Chicago Med
Downton Abbey
Everybody Loves Raymond
Frasier
Friday Night Lights
The Real Housewives
Will & Grace
Law and Order
Saturday Night Live
Keeping Up with the Kardashians
and more!
Parks and Recreation and The Office, which are currently available on Netflix, won't be available on Peacock until October 2020 and January 2021, respectively.
Aside from NBC's classic and recent TV series, it will also launch reboots of its past shows, which include Saved by the Bell, Battlestar Galactica, and Punky Brewster. Access to these is planned to be limited to Peacock subscribers only.
Saturday Night Live will also be available – all 44 seasons of the late-night live television sketch comedy show. This means you can watch the original 1975 cast and the rest of its 153 cast members to date.
Late-night shows such as The Tonight Show with Jimmy Fallon and Late Night with Seth Meyers are also available for Peacock Premium subscribers a few hours before they debut on NBC.
Movies
For the first year of Peacock, viewers will also be treated to more than 600 movies produced by Illumination, DreamWorks and Universal such as Jurassic Park, American Pie, Jaws, E.T. the Extra-Terrestrial, and franchises such as Jason Bourne, Fast and Furious series and Shrek.
News
Peacock offers news content from CNBC, MSNBC, Sky News, NBC News Now and same-day broadcasts of shows by Lester Holt and Chuck Todd. It will also feature a new channel, NBC Sky World News, Comcast's English-language channel scheduled to go live this summer.
Clips from Today, MSNBC, E! News, Meet the Press, NBC Nightly News and CNBC will also be available.
Sports
The 2020 Tokyo Summer Olympics will be broadcast live by NBC and will be available on Peacock. Coverage includes the opening and closing ceremonies, live sports events, mid-day highlights (Tokyo Daily Digest), as well as nightly recaps (Tokyo Tonight).
On August 25, the Tokyo Paralympics will also get exclusive coverage on Peacock.
Soccer fans will also be treated to Premier League events too.
Plus, curated genre channels will also be available such as SNL Vault, Olympic Profiles, and Family Movie Night.
How Much Does it Cost to Watch Peacock?
Peacock is available in two packages.
Peacock Free, as its name implies, is offered at no cost to US-based subscribers. They can access up to 7,500 hours of programming. New episodes of NBC shows will be broadcast the following day.
Included in this tier are NBC's classic TV shows, sports and news programming, and a selection of Spanish-language shows from Telemundo. Subscribers will also be treated to Peacocks' upcoming original shows but will be limited to a few episodes only. This package is ad-supported but NBC has announced that only 5 minutes of ads will be shown for every hour of programming.
Peacock Premium, on the other hand, comes at no charge for Comcast and Cox cable TV subscribers to access more than 15,000 hours of content. However, this package is ad-supported so if they want to get rid of the ads, users can pay $4.99 per month.
Non-Comcast and Cox subscribers can still enjoy ad-free entertainment by paying $9.99 and avail of all of Peacock Premium's features.
What Type of User Interface will Peacock Feature?
Peacock users will be able to search in three ways: Channels, Trending and Browse sections. As they scroll through each program, a live video will automatically play in the background.
In the Channels section, an EPG will be displayed that can make it easier for them to navigate through different channels.
The Trending section presents clips from sports, TV shows and other content.
Finally, in the Browse section, users will be able to view two rows: Continue Watching and Watchlist. The former displays thumbnails of past shows they've watched and a bar that indicates where they've left off. For Watchlist, recommendations are displayed based on Comcast's advanced machine learning algorithms.
Frequently Asked Questions about Peacock
How can I watch Peacock?
Peacock TV is available on media streaming and smart devices. The Firestick is an ideal tool to leverage Peacock's quality programming.
Does Peacock require a cable connection?
No. It is offered on a subscription-based plan.
Do I need to pay to access Peacock TV?
The Peacock Free and Peacock Premium plan for $4.99 are both ad-supported. However, Comcast announced that the service will only offer "light advertising and bundling" by showing only five minutes of ads for every hour of programming.