HentaiNexus Website Shut Down – Here are 5 Working Alternatives
The HentaiNexus website was recently shut down, as the site is currently inactive and doesn't appear to be coming back.
HentaiNexus was previously referred to as the "largest English hentai publisher in the world" prior to the site shutting down.
If you visit the hentainexus.com website, you will notice the following screen:
According to reports, a former pirate website called "Fakku" has been targeting the operators of HentaiNexus for a while now due to copyright issues.
Fakku reportedly sent several DMCA requests to the HentaiNexus.com domain, which were all ignored.
This then led to Fakku pursuing legal action against the website operators and requested over 245,000 HentaiNexus URLs to be removed from search results.
It appears Fakku's actions eventually worked as the HentaiNexus.com domain is now offline and it's unclear if it will be returning.
In addition to HentaiNexus, Fakku also targeted other pirate websites for copyright infringement including hentai.cafe, hentaishark.com, hentai4manga.com, and several others.
Because of this, we also provide you with a list of the Best HentaiNexus Alternatives.
HentaiNexus is one of the most popular names in anime/manga and was one of the most visited sites online prior to being shut down.
HentaiNexus was even right up there with Pirate Bay and other Torrent Sites in terms of website traffic and popularity.
This is similar to our list of Anime Streaming Sites, as many of these websites don't require you to sign up or register for viewing!
All websites in the list below are available for use on PCs, tablets, mobile phones, and streaming devices like the Amazon Firestick, which is the most popular streaming device today.
Note: I recommend bookmarking this page to keep you up to date on the Best HentaiNexus Alternatives available. We update this page weekly for your reference.
The following list was last updated on Thu, Nov, 23, 2023
HentaiNexus Alternatives
Similar to Free Movie Streaming Websites and Putlocker Alternatives, these HentaiNexus Alternative sites are sometimes shut down and changing domains.
As of the writing of this article, all websites listed below are currently working and available for use.
YOU'RE BEING TRACKED...
Your online activity is tracked by your government, Internet Service Provider, app/addon/IPTV devs and all websites through your identifying IP address
Stream anonymously by using Surfshark VPN
Your Current Identifying IP Address (digital fingerprint):
SAVE 86% ON SURFSHARK VPN + 3 FREE MONTHS
Surfshark backs their service with a 30-day money back guarantee
Use your account on unlimited devices & share with family members
HURRY! SALE ENDS SOON
Claim Surfshark VPN Discount
The sites below are ranked based on the following criteria:
Website Traffic
Anime content
Ad Annoyance (scale of 1-10, 10 being the worst)
User-interface
VPN Friendly
1. KissCartoon
KissCartoon tops our list of HentaiNexus alternatives for many reasons. This is another well-known anime site that has received millions of visitors over the past several years.
KissCartoon is an anime and cartoon website that originally provided links to cartoons like a large index of streaming sources.
Refer to our article below for more information on KissCartoon including a list of alternatives.
KissCartoon Details & Alternatives
Ad Annoyance: 4
Monthly Visitors: 9.2 million
VPN Friendly: Yes. Works perfectly with IPVanish.
2. KissAnime
KissAnime became popular for its categories, content library, simple navigation, no registration, anime watchlists, and much more.
Similar to HentaiNexus, the original kissanime.ru domain was shut down in the middle of 2020 amid legal issues.
However, there are several KissAnime mirrors/proxies now available that are still highly visited.
See our article below for more information on KissAnime.
KissAnime Information & Alternatives
Ad Annoyance: 6
Monthly Visitors: 8.4 million
VPN Friendly: Yes. Works perfectly with IPVanish.
3. 9Anime
9Anime features thousands of well-known cartoon and anime titles within minutes of the official release.
There are hundreds of URLs for 9Anime, but the official domain for this website since its origination is 9anime.ru.
This streaming website offers both subbed and dubbed versions of anime episodes in 1080p quality.
Refer to our guide below for more information on the 9Anime site.
Ad Annoyance: 6
Monthly Visitors: 3.5 million
VPN Friendly: Yes. Works perfectly with IPVanish.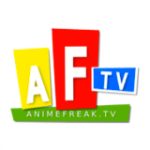 4. AnimeFreak
With thousands of episodes of your favorite cartoons and anime shows in various genres, AnimeFreak is a go-to destination for anime/cartoon content.
An added bonus to AnimeFreak is its thousands of manga titles that can be accessed within the site.
Although AnimeFreak is 100% free to use without signing up, be aware of the frequent ads when navigating and viewing content.
Ad Annoyance: 8
Monthly Visitors: 5.6 million
VPN Friendly: Yes. Works perfectly with IPVanish.
5. Chai-Anime
Chia-Anime makes another great HentaiNexus alternative on this list for several reasons.
Since 2009, anime fans have been hooked on Chia-Anime because it carries the top anime shows in HD quality.
Take note that all shows on the site are free and are indexed since they're hosted by third-party websites. With this, expect ads to pop up most of the time.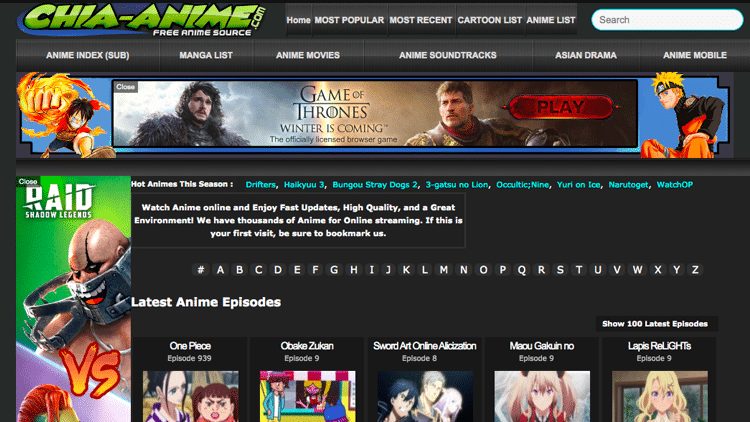 Ad Annoyance: 7
Monthly Visitors: 380,000
VPN Friendly: Yes. Works perfectly with IPVanish.
TROYPOINT TIP: If using these free Anime websites on a Windows PC or Mac, it's highly recommended that you protect yourself with secure Antivirus Software.

Troy from TROYPOINT has created a free Antivirus Guide that lists the best software, and walks you through everything you need to know about Antivirus.
Hentainexus Details & Features
HentaiNexus.com was one of the most visited and well-known hentai websites over the past few years.
Prior to the shutdown, the website received an estimated 2.2 million visitors per month since its arrival in 2006 and became an instant favorite among anime lovers across the world.
Unfortunately, because of its popularity, HentaiNexus had been on the radar of copyright holders who successfully requested the site be terminated.
As a result, many previous HentaiNexus.com users have been searching for similar alternatives like the ones listed above.
TROYPOINT TIP: Keep in mind some of these HentaiNexus alternative sites are filled with ads and can require premium accounts. I suggest viewing our popular guides below for more ways to watch anime content.
To stay updated with the latest updates, reviews, and tutorials in the streaming and tech world, be sure to sign up for the TROYPOINT Advisor with updates weekly.
Click the link below for your TROYPOINT Advisor Subscription:
Hentainexus Alternatives FAQ
[sc_fs_multi_faq headline-0="h2″ question-0="What are the best HentaiNexus.com alternatives?" answer-0="The best HentaiNexus alternatives include KissAnime, KissCartoon, 9Anime, and many others we include in this list." image-0="" headline-1="h2″ question-1="What happened to HentaiNexus?" answer-1="The official HentaiNexus website is no longer available and does not appear to be coming back. However, with this guide we provide HentaiNexus alternatives." image-1="" headline-2="h2″ question-2="Do you need a VPN for HentaiNexus alternative sites?" answer-2="Yes. Having a VPN is a must if using these free anime sites. This will hide your streaming activities and keep you anonymous from your ISP, hackers, website operators, and more." image-2="" headline-3="h2″ question-3="What happens if you get caught with using HentaiNexus alternative sites?" answer-3="If you are caught using HentaiNexus alternative sites to watch copyrighted content, you may face legal issues. Only view content from verified services or within the public domain." image-3="" headline-4="h2″ question-4="What websites can I watch free anime content without signing up?" answer-4="Some free anime sites that don't require you to sign up for an account include 9Anime, AnimeFreak, AnimeFrenzy, and others." image-4="" count="5″ html="true" css_class=""]
This page includes affiliate links where TROYPOINT may receive a commission at no extra cost to you. Many times, visitors will receive a discount due to the special arrangements made for our fans. I will never promote something that I personally don't use or recommend. Purchasing through my links directly supports TROYPOINT which keeps the content and tools coming. Thank you! Learn more on my Affiliate Disclaimer page.