Due to the fact that I run a Website that focuses on technology, I get the following question quite often.
Troy, what Antivirus software do you recommend for my Windows PC or Mac computer?
Today, we use our computers for everything including e-commerce, banking, communication, entertainment, productivity, and more.
It's more important than ever that we protect these machines from vulnerabilities that could cause tremendous personal pain.
I've used dozens of Antivirus applications over the years and I've finally settled on two that meet my expectations.
That's right, I said two!
1. Windows Defender
2. VIPRE Antivirus Plus
Believe it or not, Windows Defender, which is free, and comes built into Microsoft Windows, has come a long way since its inception in 2006.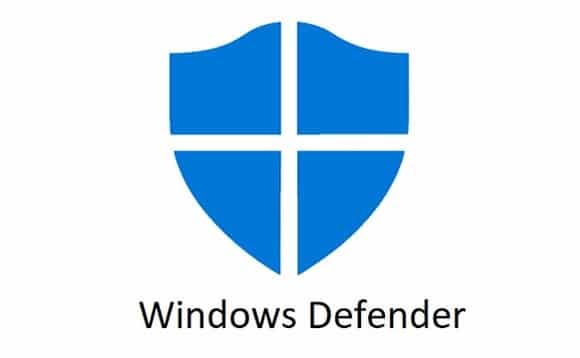 BE CAREFUL...
Your online activity is actively tracked by your Internet Service Provider, app/addon devs, and government through your identifying IP address.
Stream anonymously by using IPVanish VPN.
IPVanish will encrypt your connection to the Internet and mask your IP address so you will remain anonymous.
EXCLUSIVE DISCOUNT – SAVE 63% ON IPVANISH
IPVanish backs their service with a 30-day money back guarantee.
IPVanish allows you to use your account on unlimited Internet-connected devices
But, there is no Antivirus software that is 100% effective which I found out the hard way.
This is why I now run periodic scanning in Windows Defender and use VIPRE Antivirus Plus on my Windows PCs as my primary tool.
VIPRE Antivirus acts as my real-time protection and as an added layer of security, I enable Periodic scanning in Windows Defender.  This gives me the best of both worlds where I can enjoy maximum protection.
For a long time, I only used Defender on my Windows machines until I got infected last year with Malware.
I spent two days canceling credit cards, changing passwords, and reformatting my computer.
Ever since I've been using both Windows Defender and VIPRE Antivirus Plus, I've had no problems and feel less worried when using my computers.
Although I am a Windows PC user and this article focuses on that operating system, it's important to point out that VIPRE also supports Mac OS as well.
Unfortunately, Mac systems don't come with a free Antivirus/Malware tool but VIPRE Antivirus Plus is the closest that you can come to free due to the low price.
Windows PC users can increase protection by using both VIPRE Antivirus Plus & Windows Defender
VIPRE Antivirus Plus Benefits
They provide three levels of protection and I use their basic plan which includes the following.
This plan is currently on sale for 70% off
Advanced Active Protection
Advanced algorithms and Machine deep learning methods deliver lighting fast threat detection against new, emerging and advanced threats.
Scans applications and files as they are being used to ensure they are safe before operation.
VIPRE communicates to the cloud which allows for all of their customers to be protected immediately when needed.
Virus, Malware and Spyware Protection. VIPRE's innovative security technology detects and removes viruses, spyware, malware, and other advanced threats.
VIPRE's advanced active protection engine stops zero-day exploits from running before they get a chance to run.
Every VIPRE product is designed to update automatically, and protect you against the most advanced cyber threats on the planet.
30 Day Money back Guarantee
VIPRE offers a 30-day money-back guarantee on consumer products if you are not satisfied with your product.
Free United States based support that has won multiple Bronze Stevie Awards for Customer Service.
But Don't I Need More Protection That Just Their Basic Plan?
VIPRE offers three plans and as I mentioned earlier, I subscribe to their basic Antivirus Plus plan.
Their Advanced Security and Ultimate Security Bundle plans provide additional benefits that I frankly don't need.
The one feature that interests me in their most expensive plan is their VPN service.
Unfortunately, they don't provide optimized apps for streaming devices such as Fire TV/Stick, or Android TV systems so I'm not interested in their VPN.  VIPRE's expertise is Antivirus, not VPN.
Their basic plan provides me with the Antivirus & Malware protection that I need plus Windows Defender provides an extra layer of security as well.
VIPRE Antivirus Plus is inexpensive and doesn't slow down my computer like many other security programs.
VIPRE Discount
VIPRE is currently running a special 70% discount which brings the cost down to only $14.99!
This is an incredible discount for premium Antivirus software.
Click Here for VIPRE Antivirus Plus 70% Discount
VIPRE Doesn't Bog Down Your Computer
Antivirus software is notoriously known for bogging down your computer and making it sluggish.
Due to the fact that I wanted to keep running Windows Defender Periodic Scanning, it was extremely important that I found a service that was merely non-existent in terms of CPU/memory usage.
VIPRE runs quietly in the background and doesn't overwork my computer.
Transparent Billing
You know that you're dealing with a good company when they give you directions in the welcome email on how to disable automatic renewal billing!
Here's part of their welcome email that I received after registration.
How to Install VIPRE Antivirus Plus
1.  Click Here to Register for VIPRE Antivirus Plus
2.  Click the Download button on either the Thank You page following checkout or the email that you receive.
3.  Follow the installation prompts on your Windows PC or Mac Computer.  The application will continue running in the background.
Now it's time to add the extra layer of security through Windows Defender.
How to Enable Periodic Scanning in Windows Defender
In order to use this feature, you must have first installed a 3rd party Antivirus program such as VIPRE Antivirus on your Windows PC.
1. Use the search box in the bottom left corner of the screen and search for Windows Security then click Windows Security App
2. Click Virus & threat protection
3. Click Windows Defender Antivirus options
4. Click Periodic scanning button
5. Windows Defender Periodic scanning button is now on
Congratulations!
You are now protected by two Antivirus programs.
When is Windows Defender Good Enough?
Not everyone needs the extra layer of protection from VIPRE Antivirus.
Windows Defender is probably good enough if
Only visit well-known websites that won't post a security threat
Don't click on images within social media
Don't install 3rd party Android apps on a PC
Don't open email attachments
Don't watch movies from ad-filled streaming websites
Don't download files via USB, Dropbox, or other third parties
Don't use torrent sites
Click Here for VIPRE Antivirus Plus 70% Discount
This page includes affiliate links where TROYPOINT may receive a commission at no extra cost to you. Many times, you will receive a discount due to the special arrangements made for our visitors. I will never promote something that I personally don't use or recommend. Purchasing through my links directly supports TROYPOINT which keeps the content and tools coming. Thank you!