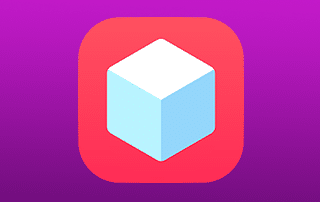 NOTE: TROYPOINT does not verify the reliability of any 3rd party app including this one. Due to the nature of these applications, they cannot always be trusted to work properly.
TweakBox is a mobile app installer that can be downloaded on an iPhone, iPad, or apple device. By installing TweakBox, users will have access to applications not available within a device's respective App Store.
Many of the apps TweakBox provides are original applications that have been tweaked or updated for user preference. Because TweakBox holds these applications within it's software, installing the apps to your device is a breeze.
TweakBox has been chosen as one of the Best Tweaked Apps Stores by TROYPOINT.
To download TweakBox on your mobile device, simply click the link below:
TweakBox features games, emulators, cleanup tools, and more. In the past, a jailbreak was more than likely required to add certain apps to your device. But by using the instructions below, we will not jailbreak the device. Instead of using Cydia for installation of specific apps, you will simply install via your iPhone, iPad, or Android device.
One of the most popular downloads available within TweakBox is Kodi. If you would like to learn How To Install Kodi on iPhone or iPad, click the link below:
Install Kodi on iPhone or iPad Without Jailbreak
The following step by step guide will show you How To Install TweakBox on an iPhone XS. However, the same steps will work for installation on an iPad.
(The steps below may be different for those with other iOS versions. In this tutorial, I am using iOS 12.1)
How To Install TweakBox
1. On your iPhone, iPad, or Android Device, go to www.tweakboxapp.com.
2. Click Install Now
3. When prompted, tap Allow.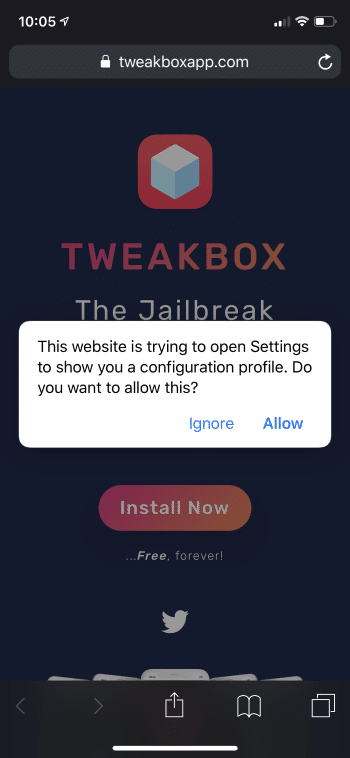 4. A message will prompt stating the Profile Downloaded. Click Close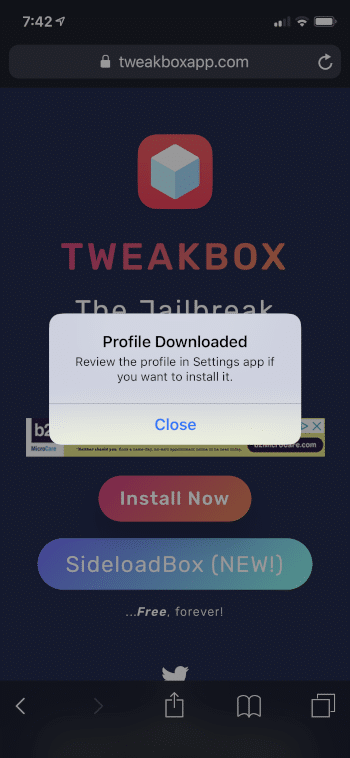 5. Return to your device's home-screen and open Settings
Click Profile Downloaded
6. Click Install
7. If required, enter your Passcode to continue.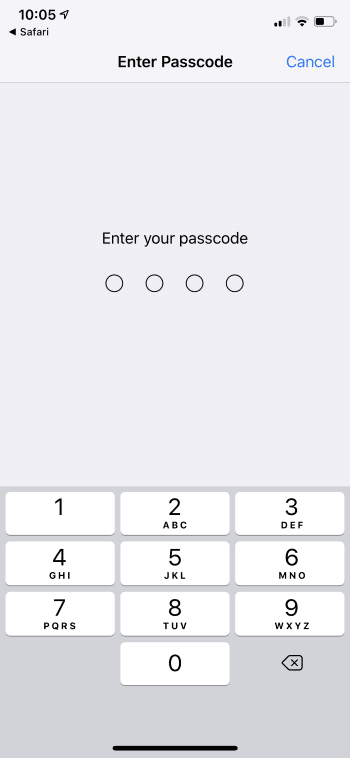 8. When prompted, tap Install.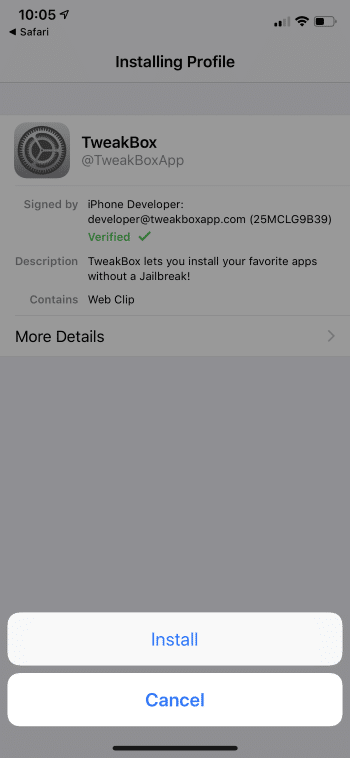 9. Tap Done.
10. Return to the home screen and open the app
Installation is now complete!
You will now have different choices to install apps on your device. The paragraphs below will describe in detail the Categories and the options available within each.
How To Use TweakBox
As stated above, many of the apps provided in TweakBox are not available within the Apple App Store or Google Play Store. There are 4 different categories to choose from. These include: Appstore Apps, TweakBox Apps, Tweaked Apps, and Hacked Games.
Many apps located in TweakBox require us to "allow apps from unknown developers" for use. We can do so by trusting the developer within our phone's settings. The steps below will show you how to do so on an iPhone or iPad:
Open Settings
Click General
Choose Profiles & Device Management
Click the text located underneath Enterprise App
Click Trust
When prompted, Click Trust again
Once these Settings have been changed, you will be able to use all installed applications freely and with ease.
TweakBox Categories
TweaBox has over 2,000 apps stored which are sorted into 4 Categories. These are: AppStore Apps, Tweakbox Apps, Tweaked Apps, and Hacked Games.
The first option, titled "Appstore Apps" features apps that are available within your App Store but may have a price. By using this Category, you will not have to pay for the downloads but instead can enjoy them for free.
Within the "TweakBox Apps" Category are tons of apps that you cannot find in other App Stores. These include emulators, streaming apps such as Kodi and Popcorn Time, & much more. Many of the apps within this category are tools to help clean up or boost your device. By installing some of these, you can have your iPhone or iPad running at full throttle.
The "Tweaked Apps" Section hosts applications that you can find within AppStores, but have been tweaked or modified to improve a user's experience. Items such as Snapchat, Facebook, Instagram and more are all available but with modifications for improvement.
If you are big into gaming, the "Hacked Games" Category is perfect for you. It is full of games and versions of games that you cannot find within the Apple or Google App Store. However, to use this Section, you must have iOS 9 or less installed on your device.
Whenever installing 3rd Party applications to any device, TROYPOINT recommends a VPN to secure your identity. If you would like to learn How To Install a VPN on iPhone or iPad, use the link below: