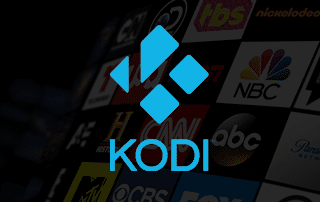 The following list will provide you with the Best Kodi Live TV Add-ons for your streaming enjoyment.
This list is updated on a regular basis so you will always have the most reliable, functioning add-ons installed on your device.
Currently, the most popular Kodi device is the Amazon Fire TV Stick 4k. Many purchase the Firestick in hopes of jailbreaking this device.
TROYPOINT has created a Jailbreak Firestick Tutorial that will help you stream Movies, TV Shows, Sports, and more all for free.
There are thousands of add-ons available for installation on Kodi. Most of these are used for viewing Movies and TV Shows. However, some have the capability of streaming live television.
The following list encompasses add-ons that have live tv options. However, some will also provide other content such as Movies, TV Shows, and more.
Prior to installing any of the following Kodi Live TV Addons, I suggest installing and using a VPN as well. A VPN will encrypt your IP Address making your online activity anonymous.
TROYPOINT Tip: 
You should always use a
VPN
to protect your identity and security when streaming free movies and TV shows with third party Kodi addons/builds such as this.
If you are looking for a simple way to install the best add-ons and repositories quickly and efficiently, I suggest using a Kodi Build. Click this link for a list of the 
Best Kodi Builds
.
Legal Copyright Disclaimer: TROYPOINT does not verify whether IPTV providers hold the proper licensing for content delivered through said service.  TROYPOINT does not endorse or promote illegal activity tied to streaming or downloading copyrighted works. The end-user shall be solely responsible for media accessed through any service or app referenced on this Website. Referenced applications/addons are not hosted by TROYPOINT and this guide is for educational purposes only.  
Please use the comments section below to provide your opinion on the various add-ons and TROYPOINT will take those into consideration when adjusting the results.
The purpose of this post is to allow the TROYPOINT visitors and email subscribers with the opportunity to keep this post up-to-date with the best functioning Kodi add-ons.
GET YOUR FREE GUIDE
Supercharge Kodi Guide
Downloaded by over 500,000 Kodi users
Kodi doesn't do much without the popular 3rd party addons that provide free movies, TV shows, live channels, sports and more.
Install the best Kodi addons with the click of a button by using my free Supercharge Kodi guide.
GET YOUR FREE GUIDE
Best Kodi Live TV Addons
After extensive testing of dozens of live tv Kodi Add-ons, I have found only a handful actually work.
The following add-ons currently provide users with live TV streams. However, Kodi add-ons and free streaming apps are not always reliable and will vary for each user. If you use another add-on for live tv viewing, please let us know what it is using the comment section below!
Deceit
Deceit is an all-in-one Kodi add-on. To go along with the Live TV options it provides, there are also thousands of Movies, TV Shows, and more.
To stream Live Television within Deceit, I have found the Stratus TV Category works great. Some of the provided streams in this category are available in HD quality.
You may be required to install a separate addon to stream within Deceit. Kodi will prompt you to do so when this is needed.
Overall, there are a few options for Live TV that all seem to work fairly well. With VOD content to stream as well, Deceit may just be the last Kodi addon you'll ever need!
How To Install Deceit Kodi Add-On
SelfLess Live IPTV
Another great live streaming add-on within Kodi is Selfless. While not all IPTV Servers work within Selfless, a couple of them do.
I have found the TV Tap Server works well for US and UK Channels and usually plays buffer-free.
Local News is also provided within this addon. Selfless offers hundreds of local news stations across the US with working streams to keep you up to date on current news events.
Along with Live television and local news broadcasts, Selfless also offers a Movie and TV Show category for an all-in-one streaming experience.
How To Install Selfless Live Kodi Add-On
Limitless
Another all-in-one addon, Limitless has recently been updated and is working fabulously for live tv.
Limitless sorts Channels based on country making it a breeze to find the stream or show you are looking for. Many of the sources also play in HD quality for an excellent viewing experience.
Aside from the numerous live tv options, there are a few more great components of Limitless as well. Movies and TV Shows are readily available and provide tons of sources including those in 1080p and 4k.
Limitless works best with real-debrid which can be authorized from the main menu of this add-on:
How To Install & Setup Real-Debrid on Kodi
You can install Limitless using the following URL:
http://luxurywizard.space/luxury/
Oblivion Streams
Oblivion has a few servers to choose from. Depending on your internet speed, location, and more, not all of them will work.
I have found Shadow.Tv and Free View TV are the best options within Oblivion. The Free View TV Category is extremely fast and has tons of options. However, these are usually in SD quality.
If you have a fast enough Internet Speed, I suggest the Shadow.Tv option that often times plays streams in HD. However, you may find these buffer or won't play properly depending on your setup.
Oblivion was created solely for the purpose of streaming Live TV within Kodi and does a great job. Use the URL below to install Oblivion Streams in Kodi:
http://oblivionbuildz.com/repo
T2K IPTV Kingdom
T2K IPTV is another Kodi add-on that was built specifically to stream Live TV.
It features tons of live streaming Categories for your choosing, however not all options seem to work.
Upon testing, the T2K Swiftstreamz and Tv-Tap Sections provide the best live television options. Users are usually required to install a separate add-on prior to using these categories and will be prompted to do so.
T2K has options for numerous countries including the US which play in both SD and HD quality.
Use the URL below to install T2K IPTV Kingdom on your Kodi device:
http://www.t2k-cloud.co.uk/Repo
TROYPOINT TIP
: If you are using a streaming device such as a Firestick or Android TV Box, I highly suggest using a Live TV APK or IPTV Service.
Listed below are three examples of Live Streaming APK's as well as a link to the TROYPOINT IPTV Page.
Live TV APK's and IPTV Services work much better than Kodi because these APK's install directly to your device. This eliminates the hassle of installing Kodi 3rd party add-ons.

 CAUTION KODI USERS - YOUR STREAMING ACTIVITY IS BEING LOGGED
TROYPOINT does not verify the legality or security of any Kodi addons, builds, wizards, repos, or apps covered on this Website.
Your Internet Service provider, government, addon/app developers, and hackers can log your online activity through your visible IP Address.
Your current IP Address is 76.3.45.154
The good news is that a quality VPN will mask your IP Address and encrypt your connection which will make it impossible for these third parties to log what you are accessing online.
Troy recommends and uses IPVanish VPN due to their blazing fast speeds and zero-log policy.
EXCLUSIVE TROYPOINT DISCOUNT - Save 60% on IPVanish VPN

This discount expires soon.

Click Here for IPVanish VPN @ 60% Off
Live TV APK's
Mobdro
Mobdro is a live streaming APK that has been around for years. Mobdro's Web site defines the application as a tool that constantly looks for free video streams available on the web and makes them accessible on your mobile device.
One unique feature to note about this APK is the added extras it holds besides live TV. A few options include Podcasts, Current Events, Favorites, and more. Use the link below to learn how to install Mobdro on a streaming device:
Live Net
Another great live streaming APK is Live Net TV. Live Net provides over 800 live television channels with tons of categories to choose from. Users have the ability to add an external video player for this app which will help with buffering and more.
One of the greatest features Live Net provides is multiple servers for certain channels. This means that if you find your link doesn't work, oftentimes there are backups to ensure your stream plays.
Learn How to Install Live Net TV using the following link:
RedBox TV
RedBox TV is a new live television APK that is gaining popularity across the world. It provides users the same layout as Live Net TV with channels separated by Country and genre.
This app has an easy to navigate interface and works perfectly on the Amazon Firestick. You can add channels to favorites and of course use an external video player such as MX Player for streaming.
Follow the link below to install RedBox TV APK on your Firestick/Fire TV/Android TV Box:
While Live TV APK's are much more stable than Kodi add-ons, they do not always work.
Most notably, these services usually do not offer HD quality streams.
That is why for reliable live television, TROYPOINT recommends using an IPTV Service.
IPTV provides thousands of High Definition Channels for as little as $7/month. Users will also have access to numerous premium sports accounts as well as all PPV events.