The following guide covers FileLinked Not Working and includes a list of popular FileLinked alternatives.
FileLinked was one of the Best Firestick Apps used by millions of cord-cutters who "jailbreak" their streaming devices.
This tool was used for installing various apps not provided in the Amazon App Store or Google Play Store.
FileLinked Not Working – What Happened?
The popular app installer FileLinked is no longer working or available for use.
According to an official press release from the Alliance for Creativity and Entertainment (ACE), FileLinked has been seized and shut down by this anti-piracy organization.
The following statement was made from ACE about this once-popular app installer:
"The Filelinked app was used to sideload applications. More specifically, users could install pirate applications on their Android devices via unofficial sources. This service was popular in both the US and in Europe, running operations out of Freising."
And if you visit the original domain of FileLinked, you will now be prompted with the following screen.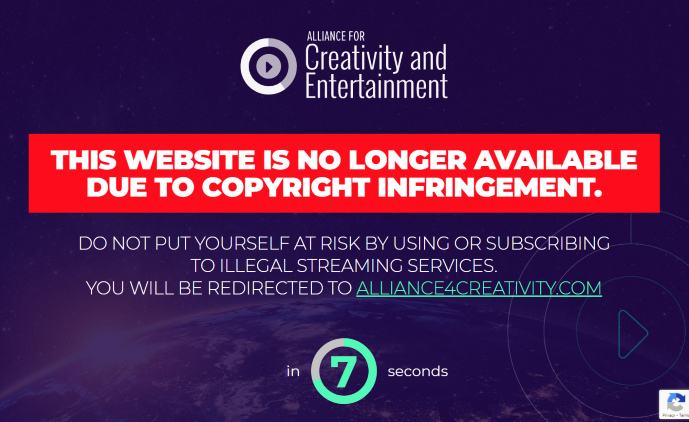 FileLinked App
Inputting any FileLinked code within the app prompts the following message:
"An error has occurred. FileLinked code not found"
This error message is displayed no matter what code is input.
While the app is still available for installation, it is no longer functioning or available for use.
It's important to mention that the Facebook Support Group is also no longer available.
Be sure to check this post frequently for the latest updates regarding the FileLinked application.
Legal Copyright Disclaimer: TROYPOINT is a tech website that publishes tutorials, news, and reviews. We do not verify if apps, services, or websites hold the proper licensing for media that they deliver. We do not own, operate, or re-sell any streaming site, service, app, or addon. Each person shall be solely responsible for media accessed and we assume that all visitors are complying with the copyright laws set forth within their jurisdiction. Referenced applications, addons, services, and streaming sites are not hosted or administered by TROYPOINT.
FileLinked Alternatives
Below we have created a list of the most popular FileLinked alternatives currently available.
We recommend bookmarking this page to keep you up to date, as this page is updated Weekly for your reference.
The following list was last updated on Tue, Oct, 26, 2021
As of the writing of this article, all FileLinked alternatives listed below are currently working and available for use.
The Downloader App is a tool used by millions of cord-cutters and techies around the world for Sideloading 3rd party apps on their devices.
With this application installed, your Amazon Firestick or Android device turns into a powerful streaming machine.
If you want to unlock the full capabilities of your Fire TV/Android device, this is a must-have app.
See our full downloader tutorial below for installing and using this popular tool.
How to Install & Use Downloader App
Note: See our list of Best Downloader Codes for quick installation of apps using Downloader!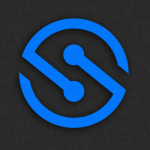 2. FileSynced
As of this writing, FileSynced is the best FileLinked alternative currently available after testing for several hours.
This new app is receiving praise due to its excellent interface, features, navigation, and much more.
Visit the link below for our full tutorial on FileSynced and how to install the app.
Note: See our list of Best FileSynced Codes for quickly finding the best codes on this app!
3. AppLinked
AppLinked was the first clone of FileLinked to hit the scene right after the app went offline.
Just like FileLinked, the developers are replicating FileLinked's strategy by allowing users to create their own "codes" within the application.
AppLinked is also developed and operated by the same devs as Strix, Media Lounge, and the UK Turks App.
See our Applinked guide below for more information and how to install this app.
Note: See our list of Best AppLinked Codes to help you get started with this app!
4. Unlinked
Unlinked is another direct clone of FileLinked on this list that is currently working well!
Instead of using "stores," Unlinked has created libraries filled with popular streaming apps and tools.
See our detailed Unlinked tutorial below for more information on this FileLinked clone.
Note: See our list of Best Unlinked Codes to quickly access the best libraries!
5. Aptoide TV
Aptoide TV is one of the most popular 3rd party app stores available for those using Fire TV and Android devices.
If you prefer an app store such as FileLinked, the Aptoide application has thousands of apps available for download.
See our full Aptoide TV guide below for more information on this 3rd party app store.
6. APKTime
APKTime is another well-known 3rd party app store used for sideloading applications outside of Amazon and the Google Play Store.
Some of the popular apps highlighted within APKTime include Cinema HD, Pluto TV, Peacock TV, Stremio, Syncler, and many others.
Visit our APKTime tutorial below for more information on this tool.
ATTENTION!
Your identifying IP address is exposed which ties directly back to you through your Internet Service Provider.
Your Identifying IP Address is 207.46.13.154
IPVanish VPN will mask your IP address and encrypt your connection so you will become anonymous while online.
You can use IPVanish on unlimited devices so you are protected everywhere.
SAVE UP TO 74% WITH THIS TIME-SENSITIVE DEAL
30-Day Money-Back Guarantee
Overall, these are the best Filelinked alternatives currently available for those using Fire TV and Android devices.
We will update this guide when more quality alternatives become available!
Be sure to stay up-to-date with the latest streaming news, reviews, tips, and more by following the TROYPOINT Advisor with updates weekly.
This Advisor provides all the best cord-cutting tips to get the most out of your favorite streaming devices and more.
Click the link below to join the other 800,000 Advisor subscribers.
FileLinked History
FileLinked was previously known as DroidAdmin and used to install APKs on streaming devices.
With FileLinked you will could have access to tons of applications not available within the Amazon App Store or Google Play Store.
If you had a Jailbroken Firestick, this was one of the most popular applications to load onto it.
With specific codes for thousands of APKs, installing Streaming Apps and more onto your Firestick, Fire TV, or Android TV Box was a breeze.
FileLinked – FAQ
What are the best FileLinked alternatives?
The best FileLinked alternatives include Downloader, FileSynced, AppLinked, Unlinked, Aptoide TV, and many others we include in this list.
Are FileLinked alternatives legal?
Yes, FileLinked alternative websites are legal if viewing movies and TV shows within the public domain. TROYPOINT does not endorse or promote illegal activity tied to streaming or downloading copyrighted works.
Do you need a VPN for FileLinked alternatives?
TROYPOINT recommends using a VPN when downloading and using these FileLinked alternatives. This will hide your streaming activities and protect your data from hackers, website operators, your ISP, and more.
What happened to FileLinked?
FileLinked is no longer functioning or available for use. Their official website is currently offline.
This page includes affiliate links where TROYPOINT may receive a commission at no extra cost to you. Many times, you will receive a discount due to the special arrangements made for our visitors. I will never promote something that I personally don't use or recommend. Purchasing through my links directly supports TROYPOINT which keeps the content and tools coming. Thank you!
Register as a TROYPOINT Insider and discuss this article with thousands of other cord-cutters.