DISH to Lose Over 100 Local Channels – Over 3 Million Users Impacted
It was recently announced that DISH Network is likely to lose more than 100 local channels as early as next week.
According to a statement from Sinclair Broadcast Group, DISH is expected to lose 112 Sinclair-owned TV channels after an agreement expires on August 16, 2021.
This would impact over 3.5 million DISH subscribers throughout 38 percent of the United States.
In Sinclair's official press release, they commented the following on the situation:
"We have tried unsuccessfully to reach fair and customary terms with DISH Network for the renegotiation of our retransmission consent."
This statement is a direct quote from David Gibber who is a Senior Vice President at Sinclair. He then continued in more detail.
"Given the status of these negotiations, we feel it is important to alert DISH Network subscribers to the real risk that some of their favorite stations will no longer be available through DISH Network including their access to live, local news, popular syndicated programming, sports programming including college and NFL football, and the network programming of our ABC, CBS, FOX, NBC and CW affiliates in those markets.
After reading through the entire report, some of the notable local stations impacted by this news include the following:
Austin, TX: KEYE (CBS)
Baltimore, MD: WBFF (FOX), WBFF-2 (MyTV)
Buffalo, NY: WUTV (FOX), WNYO (MyTV)
Charleston, SC: WCIV-2 (ABC), WCIV (MyTV)
Chattanooga, TN: WTVC (ABC), WTVC-2 (FOX)
Cincinnati, OH: WKRC (CBS)
Columbus, OH: WSYX (ABC), WSYX-3 (FOX)
Eureka, CA: KAEF (ABC), KECA (CW)
Gainesville, FL: WGFL (CBS), WGFL-2 (MyTV)
Green Bay-Appleton, WI: WLUK (FOX), WCWF (CW)
Las Vegas, NV: KSNV (NBC), KVCW (CW), KVCW-2 (MyTV)
Lexington, KY: WDKY (FOX)
Madison, WI: WMSN (FOX)
Milwaukee, WI: WVTV (CW), WVTV-2 (MyTV)
Minneapolis, MN: WUCW (CW)
Nashville, TN: WZTV (FOX), WUXP (MyTV)
Omaha, NE: KPTM (FOX)
Pittsburgh, PA: WPGH (FOX), WPNT (MyTV)
Portland, OR: KATU (ABC)
Rochester, NY: WUHF (FOX)
Salt Lake City, UT: KUTV (CBS), KMYU (MyTV)
San Antonio, TX: KABB (FOX), WOAI (NBC
Savannah, GA: WTGS (FOX)
Seattle-Tacoma, WA: KOMO (ABC)
St. Louis, MO: KDNL (ABC)
Tallahassee-Thomasville, FL-GA: WTWC (NBC), WTWC-2 (FOX)
Washington, DC (Hagerstown, MD): WJLA (ABC)
DISH has now responded to Sinclair's message stating the following:
"Sinclair is demanding DISH pay nearly a billion dollars in fees for their television channels — a massive increase from what we pay for these same channels today despite declining viewership. Sinclair is making these outrageous demands, turning its back on its public interest obligation and putting customers in the middle of its negotiations."
Overall, it will be interesting to see how this situation plays out and we'll continue to watch this story as more news releases to the public.
TROYPOINT TIP: If you are included in the 3.5 million subscribers losing these local channels, we suggest viewing our IPTV guide for the best live TV services, apps, players, and much more.
Also, be sure to check out the quality services below for better ways to stream local channels on any device.
Note: Using OTA Antennas is another solution for accessing certain local channels in your region.
YOU'RE BEING TRACKED...
Your online activity is tracked by your government, Internet Service Provider, app/addon/IPTV devs and all websites through your identifying IP address
Stream anonymously by using Surfshark VPN
Your Current Identifying IP Address (digital fingerprint):
SAVE 86% ON SURFSHARK VPN + 3 FREE MONTHS
Surfshark backs their service with a 30-day money back guarantee
Use your account on unlimited devices & share with family members
HURRY! SALE ENDS SOON
Claim Surfshark VPN Discount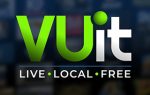 For more streaming options, you can view the popular guides below.
For more information on this DISH Network story, you can view the official documentation below.
DISH Networking Dropping 112 Channels – Full Report
Comment Below
What do you think of DISH losing over 100 local channels? Are you impacted by this report?
Let us know your thoughts in the comments below!
Be sure to stay up-to-date with the latest streaming news, reviews, tips, and more by following the TROYPOINT Advisor with updates weekly.
This Advisor provides all the best cord-cutting tips to get the most out of your favorite streaming devices and more.
Click the link below to join the other 800,000 Advisor subscribers.
This page includes affiliate links where TROYPOINT may receive a commission at no extra cost to you. Many times, visitors will receive a discount due to the special arrangements made for our fans. I will never promote something that I personally don't use or recommend. Purchasing through my links directly supports TROYPOINT which keeps the content and tools coming. Thank you! Learn more on my Affiliate Disclaimer page.
Historical Comment Archive