This TROYPOINT resource page will provide you with the Best Live TV Streaming Services in 2020 and beyond.
Live TV streaming services these days have improved a lot from the previous offerings we had a few years ago. The selection of channels and programs provide specific content to suit everyone's preference.
This post is categorized into the following sections:
What is a Live TV Streaming Service?
Live TV Streaming Device
Live TV Streaming Service vs. Other Live TV Options
What Makes a Good Live TV Streaming Service
Best Live TV Streaming Services
Frequently Asked Questions about Live TV Streaming Services
What is a Live TV Streaming Service
Live TV streaming services allow viewers to watch TV channels aired live at a set time but are delivered over the internet.
Users can enjoy the latest programs, news, sports events, sitcoms and other entertainment shows on a subscription-based service.
To stream Live TV, you need a high-speed and stable internet connection, streaming devices such as smart TV or Amazon Firestick, and a subscription to a streaming service.
A digital antenna is also optional in case your live TV streaming service provider does not have over-the-air TV networks such as ABC, CBS, FOX, NBC and PBS.
This provides you with the flexibility and full entertainment experience that other types of network cannot offer.
We created an Ultimate IPTV Guide you can find below, which will show you how to side-load Live TV services onto a streaming device such as the Firestick or Android TV Box.
Live TV Streaming Device
Streaming applications or "apps" work perfectly on tons of devices that are available for purchase.
Currently, the most popular streaming device available is the Amazon Firestick. Due to it's "jailbreak" ability, which allows third party streaming apps to be installed, many users find this device perfect for their streaming needs.
By jailbreaking your Firestick or Fire TV, you can enjoy thousands of movies, TV shows, sports coverage, and more all for FREE.
How To Jailbreak Firestick/Fire TV
When most people think of streaming apps, the following services come to mind; Amazon Prime Video, HBO Now, Hulu, Netflix, YouTube, etc.
Most of these services carry a monthly fee but there are other applications that you can use for free to get the same content!
Jailbreaking your firestick will give you access to these "3rd-party apps" that you cannot find in the Amazon App Store.
Live TV Streaming Service vs. Other Live TV Options
For those new to cord cutting, comparing a live TV streaming service to other streaming options can be confusing. Below is a straightforward comparison  of the two:
Broadcast networks, as the name implies, broadcasts from a central area so that viewers can pick up signals and watch specific channels.
This can be obtained using wired connection such as cable TV that tunes in to different channels through coaxial cables, or using wireless connection such as satellite TV that uses a satellite dish or cable box to deliver programs through radio waves.
Satellite TV is generally cheaper than cable TV and has no service interruption. The latter, however, is often packaged with internet service so that viewers can save on their subscription.
On the other hand, content can also be delivered through internet based networks. Content is stored on servers so that viewers can watch what they want in real time.
This can be done through over-the-top (OTT) media that streams digital entertainment over the open internet.
Live TV streaming is accessed through a subscription service so viewers can watch different programs without being limited by what a their cable TV service offers.
Both provide tons of amazing content but require fast internet connection to prevent buffering while streaming their favorite shows.
What Makes a Good Live TV Streaming Service
There are tons of live TV streaming services today and the best option doesn't necessarily require you to pay through the nose.
When choosing which live TV streaming service to subscribe to, below are the important criteria that you should consider.
Price and affordability

Channel options

Programming quality

Add-on offerings

Supports simultaneous streaming on different devices
Offers parental controls
Offers original programming
Affordable add-ons
Best Live TV Streaming Services
Below are the best live TV streaming service providers that gives value for your money.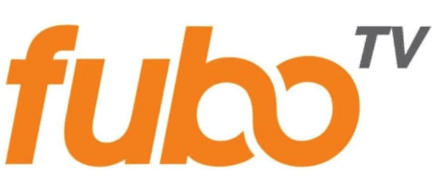 fuboTV
*Regional restrictions apply
Coining itself as the "perfect mix of sports and entertainment," it's no wonder why fuboTV is a favorite for both sports and entertainment fans. It offers hundreds of channels for its Standard plan with the option of upgrading your package for more channels.
One of the best features of fubo is its compatibility with popular devices like the Firestick which is perfect for cord-cutters. However, there currently is no ESPN which is somewhat of a disappointment.
Overall, fuboTV is a fabulous choice for sports fans and streamers of all kinds.
Use link below for Free 7 Day Trial:
Hulu + Live TV
*Regional restrictions apply
Hulu delivers live TV plus its original programming at an affordable monthly fee for only $49.99. Fans of the network's homegrown TV series can watch the latest episodes right after they air. Compared to other providers, Hulu's friendly interface is the best among available options.
Signing up for a free trial also comes with all of live and on-demand channels plus 50 hours of free cloud DVR plus Hulu's extensive list of content in its streaming library. The channel lineup is also superb with a great selection of news, entertainment, sports, travel and lifestyle and family shows.
The downside to this service, however, is that users are limited to only two simultaneous streaming using the same subscription. Additional streaming can be purchased, on the other hand, with an add-on fee of $15. You also need to pay for Enhanced Cloud DVR feature so you can fast-forward through Hulu's ads on its on-demand content worth $10.

YouTube TV
*Regional restrictions apply
YouTube TV is another great option for cord cutters who want a no-frills live TV streaming subscription that carries no hidden fees, equipment rental charges and complex price plans that keep costs beyond one's budget.
Users praise the streaming quality and recording feature with unlimited storage space that keeps content for up to nine months – compare that to other services that only store for 30 days.
It's also a cost-effective option since each subscription plan can be shared up to six accounts and have simultaneous streaming up to three devices. Unknown to many, YouTube TV offers original programming selections through YouTube Originals to rival its competitors.
A good upgrade is through YouTube Premium, which allows subscribers to access ad-free YouTube videos, download them and watch offline, listen to YouTube Music and Google Play Music plus access YouTube Kids.
NOTE: If you want to know more about installing the YouTube TV app on your Firestick, click the link below.
How to Install YouTube TV on Firestick, Fire TV, and Fire TV Cube

Sling TV
*Regional restrictions apply
If you want a cheaper alternative, Sling TV is a good choice with two plans that you can purchase separately or combined. After your 7-day trial period, the company offers a 40 percent discount on the first month of your subscription.
In addition, you'll receive complimentary devices such as Roku Express and AirTV Mini when you subscribe and prepay two months of your bill (limited offer only).
The cloud DVR, however, doesn't come with the plan and cannot record Disney and ESPN channels. In addition, streaming can be done in one device only for the Orange plan and does not have FOX or NBC. The Blue plan has more channels available but does not carry ESPN and Disney. It, however, allows simultaneous streaming on three devices.

Philo
*Regional restrictions apply
One of the most cost-competitive options available for cord cutters is Philo. For only $20 a month, you get live TV streaming with simple interface, easy-to-use menus and quality channels. Users will also appreciate the cable-style grid that presents programs for each channel.
However, given this cheaper price, you're limited to only 58 channels with no sports and local networks. So don't expect to have CBS, NBC, FOX or ABC for that matter. It's also a letdown for sports fans since there's no ESPN or FOX Sports.

AT&T TV NOW (formerly DirectTV Now)
*Regional restrictions apply
As of this writing, AT&T has a total of five live TV streaming services which includes AT&T TV NOW and AT&T Watch TV. The company re-branded what was known then as DirecTV Now in response to the growing competition by new providers such as YouTube and Hulu.
AT&T has attempted to capture different customers by offering various prices for their packages. For example, the Plus plan is the cheapest at $50 per month but is limited to 45+ channels only. Premium networks are offered as add-ons for a separate price.
AT&T TV NOW's cloud DVR recording hours is quite short (20 hours) compared to other service providers. For $50, this might put off those who want to record their favorite shows on live TV, especially when there are unlimited recording hours offered by AT&T's competitors.

AT&T Watch TV
*Regional restrictions apply
This service comes free for AT&T Unlimited &More plan subscribers. For those who aren't subscribed yet, it may delight first-time cord cutters because it is the cheapest non-discounted option available.
However, AT&T Watch TV comes with no DVR so users cannot record their favorite shows. The service makes up for this, however, by its more than 15,000 titles in its on-demand library where your favorite shows can be bookmarked.
In addition, it doesn't support multiple streaming on different devices so users have to contend with this limitation unless they switch to another plan.
Frequently Asked Questions about Live TV Streaming Services
Can I get a free trial before signing up?
In order to attract more customers, major live TV streaming providers now offer free trial periods of up to 7 days. This can help you asses whether their service is worth the fee.
Does my subscription come with a lock-in period?
No, it does not. You are required to pay on a monthly basis so this means you can cancel your subscription anytime.
How fast should my internet connection be in order to stream live TV?
TROYPOINT has an article about ideal internet speeds for streaming, along with our own internet speed test tool. Check out the links below.
What is a Good Internet Speed? Everything You Need to Know
TROYPOINT Internet Speed Test
Are live TV channels shown in real time?
Yes, what you see on your regular TV channel is similar to what you can view on your device.
Can I watch live TV streaming on different devices?
Yes, this is another advantage of live TV streaming since it works across different devices. For example, a YouTube TV subscriber can watch on up to three devices at the same time using the same account. However, cheaper services such as AT&T Watch TV doesn't allow multiple streaming.
Can my subscription be used simultaneously by different users?
Yes, live TV streaming service providers allow streaming on different devices at the same time. Some such as PlayStation Vue even allow up to five simultaneous streams at the same time. AT&T Watch TV, however, is limited to single streaming only.
Will I still get to watch my local channels?
This depends on your service provider. Some such as YouTube TV and Hulu + Live TV have ABC, CBS, FOX and NBC on their channel lineup while AT&T Watch TV does not offer any at all. Not all providers offer the same local channels though because of regional restrictions.
TROYPOINT suggests an OTA Antenna for reliable local TV streaming:
Best OTA Indoor & Outdoor Antennas
Can I stream live TV while traveling or on the road?
Again, this depends on your service provider. For instance, PlayStation Vue allows you to watch local channels of the market where you are currently located whereas Sling TV doesn't have such feature.
What devices can I use to stream live TV?
The service should work well on devices such as computers, smartphones and tablets and on TV streaming devices. You can check out my reviews of some of these through the links below.
Roku vs. Amazon Firestick: Your Guide to the Best Streaming Device
What if I want to record the program being streamed on live TV?
You can record content using a DVR, which comes with most subscriptions. However, you may be required to pay an additional monthly fee and be limited with the number of hours that you can record.
Can I use my live TV streaming subscription to log in to other TV apps?
Yes, you can use your current subscription. However, the number of apps that you can use to log in depends on your service provider. YouTube TV allows you to log in to more than 20 apps while Hulu + Live TV has fewer options.
By the way, if you're a Kodi user, I suggest you check my previous post to optimize your viewing experience.
Best Kodi Live TV Add-Ons for Sports, Shows, and More
What if my preferred sports programs are in multiple networks?
There really isn't a fast solution if you want to watch your favorite college conferences and professional leagues that are shown in multiple networks except that you have to subscribe to different live TV streaming services.
An error message displays when I try to access a channel of live TV streaming. What should I do?
This can be caused by different factors. For example, you need to check if the other channels are also down. If they are, you may need to restart your device and reconnect to your Wi-Fi.
If the issue is isolated to a specific channel, it could be that it is experiencing network problems and you have to wait until they resume regular programming.
There are many free live TV streaming services online. Are these reliable?
Be careful with some of these services as they can be a clickbait for virus and malware that can harm your device. For example, Time4tv.net requires users to click a button before they can supposedly proceed to streaming. You'll the be alerted with annoying multiple pop-up notifications of malicious information on your browser.
There are other legit free services available, however. Should you decide to use these, you need to hide your IP address by using a virtual private network (VPN), which I have discussed thoroughly on my previous post below.
For more streaming tips and tutorials, be sure to sign up for the TROYPOINT Advisor with updates weekly.
This Advisor provides all the best cord-cutting tips to get the most out of your favorite streaming devices. CLICK HERE or link below for TROYPOINT Advisor Subscription: